Technology / Computers
The Best Laptop - 2010 Review
06 Dec 2010 at 06:15hrs |
Views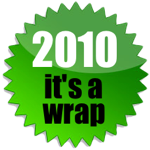 Apple's MacBook Air was undoubtledly the stand-out notebook of 2010, particularly in its compact 11.6in form, even though the bigger, 13.3in model is the better of the two: not a lot less portable, but faster, more functional and with a longer battery life.
However, the 11.6in Air is a beast that can span the gap between notebook and netbook, though it's asking price is considerably more than you'd expect to pay for either.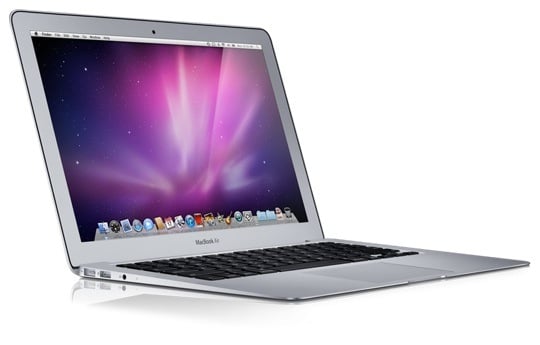 Apple MacBook Air 11.6in
It wasn't the only 11-incher to surprise this year. For entirely different reasons, Alienware's M11x grabbed the imagination of gamers across the globe. The Dell subsidiary's mobile machines are mostly huge affairs, but here's a compact unit with plenty of high-end chippery on board.
At a smidge under 2kg and measuring more than 30mm thick, the £ 750 M11x is no Air, but for the gamer who wants to be able to play at a moment's notice, anywhere, there's nothing like it.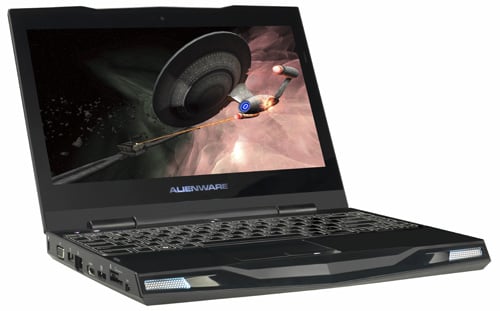 Dell Alienware M11x
That said, the 11.6in Air is no slouch, scoring 4163 in the 3DMark 06 test - considerably more than the 2627 at which Asus' Eee PC 1215N rated. That's bad luck on Asus, because the 1215N is something of a step forward for the company's netbook line. Like its siblings, it uses Intel's Atom processor, but it also packs in Nvidia's Ion 2 chipset and graphics combo to drive its, hence a 3DMark 06 score double that of other netbooks.
And it has a 12in, 1366 x 768 display - much better than the 10.1in, 1024 x 600 netbook norm. You'll pay a premium for it, but no more than you would for a typical 11in notebook - M11x and Air excepted - and it is a laptop that, unlike the other Eee PCs and netbooks like them, might do you as a main machine.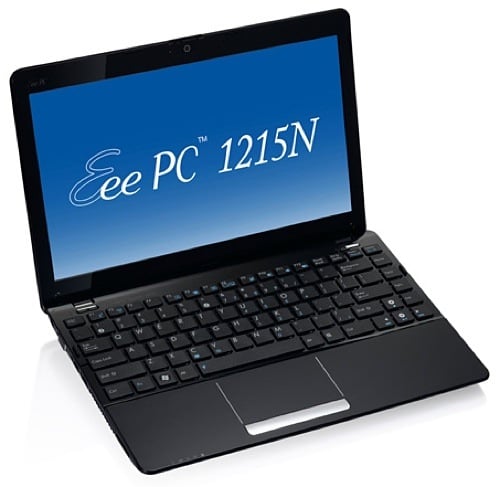 Asus Eee PC 1215N
Netbooks themselves changed little this year. In the last few months, models sporting Intel's dual-core Atom N550 have hit the market, such as the curvy-cased Samsung NF210. These new machines command a small premium, but Reg Hardware found that with a lower clock speed than older Atoms - 1.5GHz to 1.83GHz - and still saddled with just a gigabyte of memory and Windows 7 Starter Edition, the newer netbooks didn't really deliver any significant benefit over older ones.
Older netbooks still cut it
As such, older netbooks become something of a bargain. You don't need a dual-core CPU for typical netbook tasks - better to invest the price difference in a memory upgrade.
Of the previous generation, Reg Hardware chose Acer's £ 249 thin-yet-functional Aspire One D260 as our pick of the crop. The Samsung N230 is a good machine, but, at £ 350, a lot more expensive than the Acer. Despite that, we'd recommend it too, for its long battery life and rare non-glossy screen.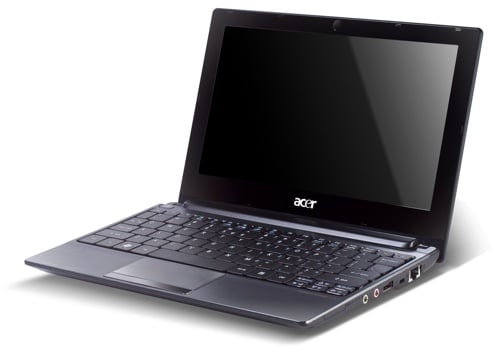 Acer Aspire One D260
Netbooks remain a largely Intel-only part of the market, but rather a lot of the latest 11-inchers use AMD Athlon Neo chips. Case in point: Dell's rather good Inspiron M101z. Like the 1215N it has a 1366 x 768 screen and runs a full version of Windows. But it has a dual-core CPU - cheaper, single-core models are available, but you should pay the extra. £ 429 gets you a good, fast yet very portable M101z. It has graphics that outstrip any netbook other than the aforementioned 1215N, which it nonetheless licks in PCMark Vantage tests.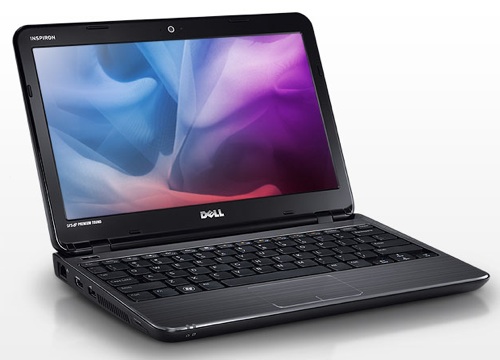 Dell Inspiron M101z
True notebooks - 13.3in, 15.6in and 17.3in machines - all gained Intel's Core i3, i5 and i7 CPUs in 2010, though later in the year than anyone thought when the chips were launched back in January.
You can find all three classes of processor in machines with each of those screens sizes. You certainly pay for portability - for example, Reg Hardware's favourite budget 15-incher, Acer's Aspire 5741, can be had for as little as £ 370. That buys you a dual-core Core i3-330M running at 2.13GHz, 3GB of memory, a 320GB hard drive and 64-bit Windows 7 Home Premium.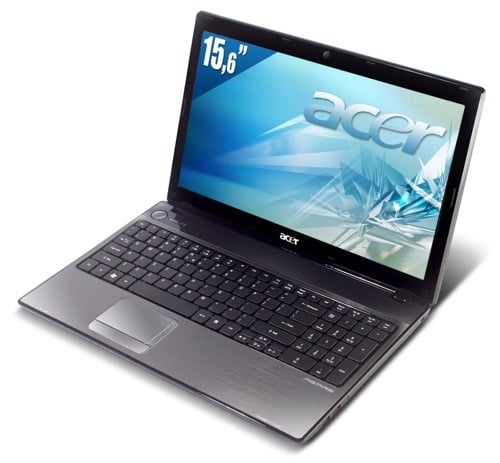 Acer Aspire 5741
The graphics core is the one Intel built into the CPU rather that a heavy duty discrete chip from AMD or Nvidia, but it'll do for mainstream tasks. And you can't argue with the price.
Standing out from the crowd
Stand-out machines? Acer's Timeline X 4820TG impressed us with its monumental battery life: 12 hours. That's for a Core i5 machine with a 14in screen - other notebooks we tested came nowhere near that.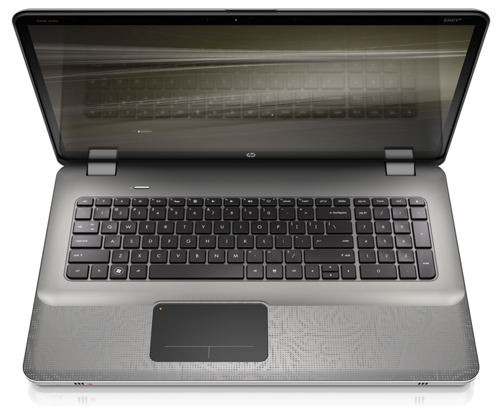 HP Envy 17
The latest HP Envy 17 is a stonking multimedia machine, despite its MacBook Pro 'me too' looks. There's a Core i7, AMD Mobility Radeon HD 5850 discrete graphics, 4GB of memory, a 500GB hard drive and a Beats Audio sound system under the hood. It'll set you back around £ 1300, but a Blu-ray version will add £ 300 to that.
Dell's XPS 15 is cheaper, but an impressive performer, packing in Core i3, i5 and i7 processor options, Nvidia GeForce GT 420M or GT 435M graphics - the latter with 2GB of video memory - and 4GB of 1333MHz DDR 3 memory in dual-channel config. The graphics uses Nvidia'a cool Optimus technology to switch between discrete and integrated graphics smoothly and only when needed, the better to balance performance and battery life.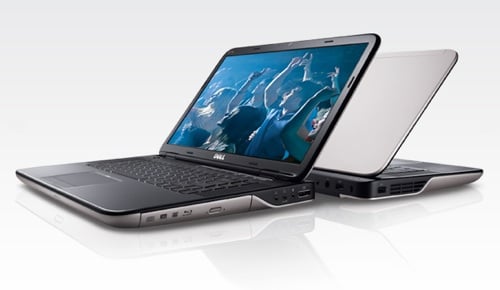 Dell XPS 15
Running the Core gamut from i3 right up to i7, the Toshiba Portege R700 is a typical 13-incher. It's a bit chunkier than this once slim Air-alternative used to be, but it's not a bad performer, and it's available in a huge range of configurations to suit almost any pocket.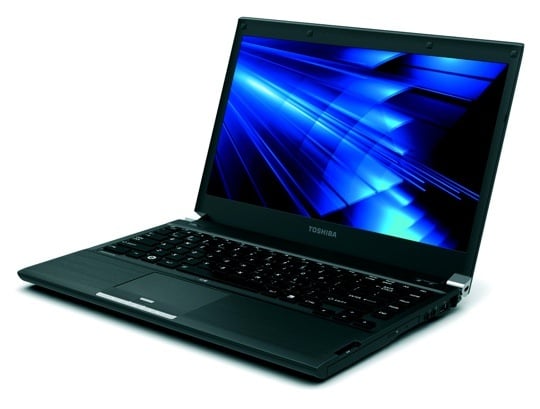 Toshiba Portege R700
Finally, we were very keen on the Apple MacBook Pro 15in because it's so nice to use, looks the business and packs in a decent spec for what you pay. An don't forget how resilient that aluminium casing is to knocks and bumps.
Reg Ratings
---
Apple MacBook Air 13.3in: 85%
Apple MacBook Pro 15in: 85%
Dell Inspiron M101x: 85%
Acer Aspire One D260: 85%
Asus Eee PC 1215N: 80%
Samsung N230: 80%
Apple MacBook Air 11.6in: 75%
Acer Aspire 5741: 75%
Toshiba Portege R700: 70%
Samsung NF210: 70%
---