Sports / Soccer
I act like a joke, achieve big, says Chiyangwa
26 Feb 2017 at 09:51hrs |
Views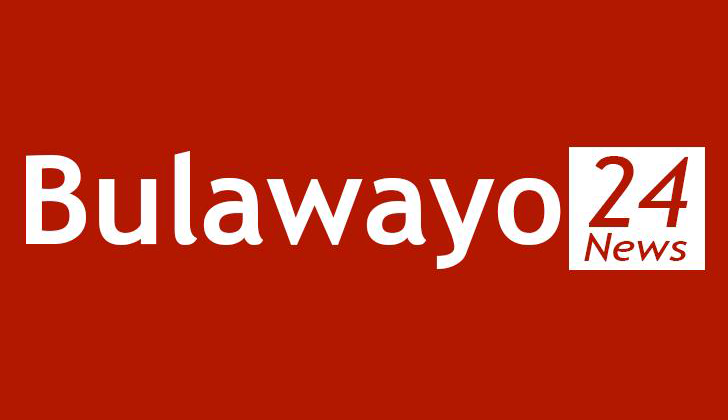 ZIMBABWE Football Association president Philip Chiyangwa is a man who loves to show off and he displayed the opulence during his belated 58th birthday celebrations and commemorations for his rise to the Council of Southern African Football Associations presidency held at the Harare International Conference Centre last Thursday.
Chiyangwa's party had Fifa president Giovanni Infantino as the guest of honour and he was accompanied by world football governing body's secretary general Fatma Samoura. The Zifa president chose pink for the occasion with a suit and shoes of the same colour.
Nigerian Football Association president Amaju Pinnick started off the proceedings by introducing other leaders who managed to make it to Harare. Pinnick said despite 13 FA presidents being present, they already have 35 on their side in what could be easily read to say incumbent Confederation of African Football Association president Issa Hayatou only has support from the remaining 19 with the other backing his challenger Ahmad Amhad of Madagascar. He described Chiyangwa as a wonderful man, a man of his word and a man of action whose deeds will come into fruition on 16 March which is the day Caf will hold its elections in Ethiopia.
"The man that is poised to transform Zimbabwean football and the Cosafa region, the future of African football, Dr Philip Chiyangwa. I talk with so much passion because I am, so, so happy because something is about to change in African football. A lot of colleagues in various countries are waiting for Mr president (Infantino), he is on an African tour, a lot more are in Zambia for the Under-20, I am sure by now we would have at least 35 presidents,'' said Pinnick amid wild cheers from the audience.
During his address Pinnick introduced Ahmad as the next president of Caf. Some of the notable and influential African FA presidents present were Musa Bility of Liberia and Danny Jordaan of South Africa.
Chiyangwa said he had proved so many doubting Thomases wrong by bringing Infantino to Zimbabwe, something he did not think was possible when he became Zifa president in December 2015.
"I did not think when I bid for the Zifa presidency I would invite the president of Fifa so soon, it's just been a year, so soon have I became Cosafa president, one thing that most Zimbabweans know about me is that I sometimes act like I am a joke, a big one but I achieve big, look at what's here in this room. Mr Infantino, the second most powerful man on the planet is here to enjoy, dance and dance with you. He is my boss, I want to thank my dearest brothers from Africa who came, leaving their countries to come here and see what Zimbabwe is all about, this young Philip Chiyangwa they always joke with me all the time, they love me and I love them.
"Because of that unity we have, nothing is impossible with us. We met in Nigeria, I realised that we had so many things to achieve in order for us to revolutionalise our football game, we needed to come together, more of us, we were 17 at the time, we probably are now about 35, 35 is a dangerous number, dangerous I mean, it does things in Africa, we are only 54 countries, by the way don't play with 35,'' said Chiyangwa, referring to the forthcoming Confederation of African Football elections where Cosafa has already endorsed a candidate to fight incumbent president, Issah Hayatou next month. Cosafa and its friends are supporting Ahmad Ahmad from Madagascar, and the move has unsettled Caf president Hayatou, who was short of accusing Chiyangwa of organising a bash to garner support for Ahmad.
Ahmad, currently the head of Madagascar's FA, had already outlined his intention to challenge long-standing Caf ruler Issa Hayatou in March's elections in Ethiopia.
Minister of Sport and Recreation commended Infantino and the African FA presidents who came to celebrate with Chiyangwa. He said Government was committed to uplifting the standards of football in the country with an ambitious project to establish 8 000 clubs nationwide.
"Mr Fifa president, the occasion tonight is made all the more beautiful by your august attendance and that of your esteemed colleagues and football leaders. To you Mr Infantino may I take this opportunity to pronounce Government's avid and diligent commitment to elevate institutionally elevating grassroots sport and soccer in particular, this is because Government is cordially in coalition with the Sports and Recreation Commission and Zifa to establish 8 000 football clubs in this country under an accelerated drive of taking soccer to the people, especially the previously socially underprivileged groups. I am certain that this envisaged refurbishment of our structured grassroots soccer fraternity will not be misread as radical and ambitious as we think it is the right thing to do. Football must be taken to the people, to the communities,'' said Hlongwane.
Infantino said he met Chiyangwa when he was campaigning for the Fifa presidency in December 2015. He disclosed that they discussed how they could change football in Zimbabwe and the whole world. The Fifa boss said he was inspired by Chiyangwa's ideas that he implemented them into his programme which he released a few weeks later.
"I was inspired by the energy of this man, captain fiasco, the energy, the passion, the vitality has inspired me and I have taken some of his ideas into my programme which I would then release a few weeks later.
One testimony of how everyone in the football world respects him, is all his friends, all the leaders of African football present here tonight, they are here to pay tribute, to pay respects to a friend, to a football man, to somebody who has done a lot for football in this country, all the leaders here from African football, they respect the work and want to pay tribute to Philip and that's why they are here tonight,'' said Infantino.
He went on to present a Fifa pennant to Chiyangwa and joined the Zifa boss in cutting his birthday cake. The two later danced to music by Jah Prayzah, one of the entertainers for the beautiful evening, the others being Sulumani Chimbetu and Iyasa.
Chiyangwa's glamorous party which was put together by a committee led by Chamu Chiwanza was attended by Zifa councillors, Government Ministers and Members of Parliament.
Hlongwane and Chiyangwa took Infantino to meet President Robert Mugabe at State House. The Fifa boss also got an opportunity to visit some of the development projects where Zifa needs support from the world football governing body to complete.
Source - sundaynews