Search / Whataspp
After all this years, in all my imperfections I am still God's choice. And this has brought mixed emotions to people who see themselves being perfect and better than me. Little did they know that once...
Published: 05 Jun 2018 at 09:42hrs | 2377 | by Eric Shikobela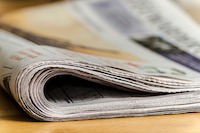 Much said concerning civil servants bonuses for 2015 that are still unpaid. Government has assured them that they will be paid. The two main talking points have been whether government can afford to p...
Published: 29 Sep 2016 at 17:31hrs | 1123 | by A legal article by Ms. Miriam Tose Majome
Load More Stories