Search / Volunteer teachers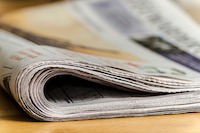 A Civic society group - Community Compassion Care Trust has engaged volunteer teachers in rural areas to assist young people on education especially with the subjects such as Maths, Science and Englis...
Published: 30 Jul 2021 at 14:47hrs | 409 | by Stephen Jakes
Children's right to play and the right to participate in public life are some of the overlooked human rights of our time. At a time when hard core political issues gain more attention from human...
Published: 14 Dec 2018 at 08:47hrs | 1148 | by Agencies
Load More Stories