Search / Office cleaning
A majority of people spend almost half of their day in the workplace. Others even spend more. The importance of maintaining cleanliness at work cannot be underestimated. It not only ensures a safe wor...
Published: 15 Jun 2020 at 08:19hrs | 548 | by Staff Writer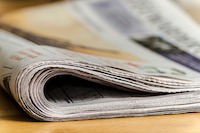 Three Chikurubi Maximum Security Prison wardens were yesterday sentenced to 13 months in jail each for assaulting an inmate and breaking his leg after he picked and pocketed a $1 note while on office ...
Published: 19 Mar 2020 at 06:33hrs | 2976 | by Staff reporter
A 45-year-old father of four from Mississippi was arrested on Wednesday in a scheme to kill US President Barack Obama with a poisoned letter.The letter to Obama contained deadly ricin, accord...
Published: 18 Apr 2013 at 17:49hrs | 3605 | by Staff Reporter
Load More Stories