Search / Manifestations of violence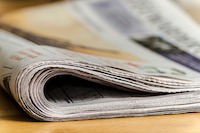 Investigating the Liberation war and post war timelines 1960 – 1987Zimbabwe is a country marred by a myriad form of violence. The entry point in this article is to establish the genealogies ...
Published: 19 Jan 2021 at 18:02hrs | 489 | by Nomazulu Thata
Far more interesting than political clashes in Chitungwiza last Sunday were many other unwritten factors which really matter to a good understanding of the state we are in. I do not wan...
Published: 14 Nov 2011 at 07:11hrs | 1029 | by Nathaniel Manheru
Load More Stories