Search / Hijack bus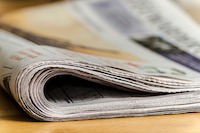 A FIVE-MEMBER armed gang yesterday assaulted and robbed 40 passengers travelling on a Beitbridge-bound Boundary Express coach of over US$15 000, R31 340 and $2 510 after hijacking the bus.Seve...
Published: 22 Jun 2021 at 14:48hrs | 1712 | by Staff Reporter
Divine Kingdom Ministry Pastor Ian Ndlovu has sent a strong warning to the government of Zimbabwe and Somalia that armed persons will begin to hijack long distance buses.He said the armed peop...
Published: 25 Apr 2019 at 12:34hrs | 16936 | by Mandla Ndlovu
ZANU-PF youths in Matabeleland North Province reportedly diverted two public buses heading to Hwange and Bulawayo, respectively and ordered the drivers to take their passengers to Manjolo Business...
Published: 02 Oct 2015 at 06:34hrs | | by Staff reporter
Load More Stories