Search / Feminine touch
There is always that one person who always chooses to stand out from the rest. Instead of getting that same old car vibe, have fun with your car like how you enjoy playing ...
Published: 17 Jan 2020 at 14:33hrs | 997 | by Staff Writer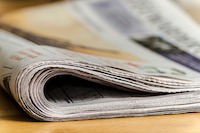 Bulawayo has proved to be a good hunting ground for popular South African house music queen Ntombezinhle "DJ Zinhle" Jiyane who is set to perform at an all-white party on Saturday.DJ Zinhle, w...
Published: 24 Oct 2013 at 08:50hrs | 2338 | by Arts reporter
Load More Stories