Search / Fake stamps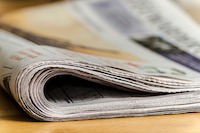 A 44-year-old Beitbridge man who is part of a syndicate using fake customs and immigration stamps to illegally clear travellers and goods at the country's port of entry has been fined $100 000 by a Be...
Published: 12 Apr 2021 at 07:03hrs | 462 | by Staff reporter
SOUTH Africa-based Zimbabwean comedian Baba Tencen of "Kuripwa Kugara" fame was on Saturday nabbed in Johannesburg after he was reportedly found in possession of dozens of passports he allegedly ...
Published: 13 Aug 2019 at 07:08hrs | 3186 | by Staff reporter
A BULAWAYO man who masqueraded as an immigration official has been arrested after being found with 107 passports, police have confirmed. Detectives arrested Thulani Humbe, 29, in an early morning raid...
Published: 30 Sep 2015 at 06:53hrs | 4862 | by Nqobile Tshili
Load More Stories