Search / Corana
PRESIDENT Emmerson Mnangagwa yesterday broke his own decree banning all public gatherings in excess of 100 people by addressing a rally attended by thousands of supporters in Nyanga, less than 24 hour...
Published: 19 Mar 2020 at 06:23hrs | 1024 | by Staff reporter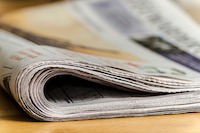 THE government has reiterated that Zimbabwe has not recorded any positive case of Covid 19 commonly known as coronavirus with seven suspected cases which have been tested all coming out negative....
Published: 17 Mar 2020 at 08:38hrs | 911 | by Staff reporter
South Africa-based businessman Justice Maphosa - who came to President Emmerson Mnangagwa's rescue when Zimbabwe's new leader fled the country late last year, with hired assassins apparently in hot pu...
Published: 14 May 2018 at 14:29hrs | 4598 | by Staff reporter
Load More Stories