Search / Togetherwecan
The burden of poverty has a heavier weight on a woman, yet very little commitment has been shown by the government to deal with poverty reduction and the rampant corruption in this country. Most women...
Published: 12 Apr 2020 at 10:56hrs | 336 | by Linda Masarira
FINANCE Minister Mthuli Ncube's prophecy that prices of basic goods in terms of RTGS$ were, in fact, going down looks like is coming to pass.Professor Ncube in June said that reforms whic...
Published: 04 Jul 2019 at 21:52hrs | 18893 | by Staff reporter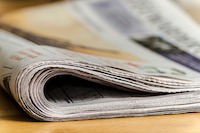 Zimbabwean businesses have started to reduce prices of services and commodities following threats issued by President Emmerson Mnangagwa that the government would be taking measures to enforce price r...
Published: 04 Jul 2019 at 17:18hrs | 4977 | by Staff reporter
Load More Stories