Search / Sehcalazmusic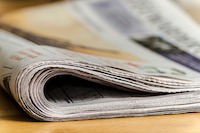 DANCEHALL and reggae chanter Seh Calaz has taken a bold stance by recording a very critical song of President Emmerson Mnangagwa's government. In a video circulating on social media, Seh Calaz...
Published: 06 Jun 2021 at 09:56hrs | 654 | by Staff reporter
Zimbabwean celebrities and socialites have joined their social media counterparts to call for the President Emmerson Mnangagwa to stop abusing human rights. Celebrities include broadcaster Mik...
Published: 03 Aug 2020 at 14:34hrs | 6914 | by Mandla Ndlovu
Load More Stories