Search / Sanctionsmustgo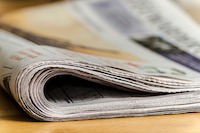 ZANU-PF Youth League has commended SADC for standing by Zimbabwe and in support of the removal of unjustified illegal sanctions imposed by Western countries, two decades ago. In a statement ye...
Published: 28 Oct 2020 at 06:23hrs | 55 | by Staff reporter
US and EU embassies in Zimbabwe said the anti-sanctions day held in the country on Sunday was a distraction from the real issues.As such, it won't help the government meet the strong reform ag...
Published: 25 Oct 2020 at 16:13hrs | 3131 | by Staff reporter
Former MDC-Alliance secretary-general Mr Douglas Mwonzora has called on political parties to abandon the politics of hate and embrace "tolerance and rational disputation". Writing on his Twitt...
Published: 08 Oct 2019 at 06:54hrs | 2157 | by Staff reporter
Load More Stories