Search / Samrc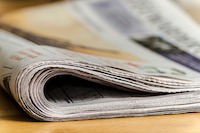 Professor Glenda Gray, president of the South African Medical Research Council (SAMRC) has attributed part of the current COVID-19 complacency to lockdown fatigue.Since the 27th of March this ...
Published: 26 Oct 2020 at 22:29hrs | 1036 | by Daniel Itai
The Associated Press has reported that South Africa has become the first African country to administer the trial version of the Coronavirus vaccine. According to the paper, South African volun...
Published: 25 Jun 2020 at 15:05hrs | 2376 | by Mandla Ndlovu
Load More Stories