Search / Remittancefeesmustfall
EcoCash agents country-wide will soon begin issuing out United States dollars to locals receiving money from abroad through Cassava Fintech International (CFI)'s Sasai Remit platform.The devel...
Published: 07 Mar 2020 at 07:20hrs | 5804 | by Staff reporter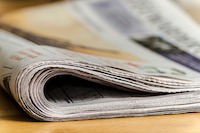 SASAI has introduced over 50 African languages and close to 80 languages across the globe, which has so far been downloaded in 178 countries. SASAI is an all-in-one mobile app from Cassava Fin...
Published: 05 Mar 2020 at 11:28hrs | 633 | by Agencies
Cassava Fintech, a wholly owned subsidiary of the Econet Group, says with effect from September 1, 2019, Zimbabweans sending money from the Diaspora will pay only 2.5% in remittance fees, a drastic re...
Published: 25 Aug 2019 at 18:59hrs | 1406 | by Staff reporter
Load More Stories