Search / Policey
THE central bank maintained its policy and overnight accommodation rates yesterday, saying this was important to contain inflationary pressures and tie down money supply growth.Yesterday's mov...
Published: 06 Aug 2021 at 07:52hrs | 360 | by Staff reporter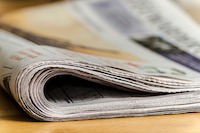 The controversial indiginisation law will be amended as the Zimbabwe government is climbing down on its hard-line policy which is seen as driving away foreign investment, President Robert Mugabe s...
Published: 06 Oct 2016 at 15:05hrs | | by Thobekile Zhou
FRUSTRATED National University of Science and Technology (NUST) staff have passionately appealed to Higher Education minister Jonathan Moyo to save the institution from imminent collapse.They ...
Published: 15 May 2016 at 16:07hrs | 7487 | by Nqobile Bhebhe
Load More Stories