Search / Online deals
Think you have found a good deal online? Find out how to know if this is the case here in this article as we offer some pointers to h...
Published: 24 Jun 2020 at 09:41hrs | 739 | by Staff Writer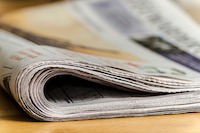 Done Deals Zimbabwe rolled out its new website, launching its operations in the virtual world. The website features unique promotions, discounts and online deals for groceries, restaurants, hotels, be...
Published: 21 Apr 2020 at 10:40hrs | 795 | by Staff reporter
The Criminal Investigation Department (CID) spokesperson Detective Inspector Augustine Zimbili told the state media that cyber crime was on the increase as some people were continually losing money to...
Published: 23 Apr 2012 at 23:31hrs | 4579 | by staff reporter
Load More Stories