Search / Mutsvngwa
Zimbabwe's cabinet wants to bar its citizens from holding "unauthorized" communication and negotiations with hostile governments."Such communication or negotiation has a direct or indirect imp...
Published: 27 Oct 2020 at 19:03hrs | 2813 | by Staff reporter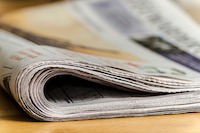 Heal Zimbabwe Trust has said the arrested of war veterans in early July were a clear victimization after they called for President Robert Mugabe to step down.The trust said the Zim...
Published: 15 Sep 2016 at 06:45hrs | | by Stephen Jakes
Load More Stories