Search / Mnagagwa administration
Government received praise for the noble gesture to put the country under a 21-day lockdown in the wake of the widespread of COVID-19 across the globe. The ZANU PF led administration has yet again bee...
Published: 12 Apr 2020 at 10:52hrs | 608 | by Prince Njagu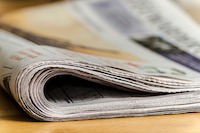 As MLF we are happy that both the perpetrators and the surviving victims are now eager to bring an end to the Gukurahundi issue but we however warn ZANU to stop telling us which one is the correct rou...
Published: 17 Jan 2018 at 05:50hrs | 276 | by Staff reporter
Load More Stories