Search / Locust outbreaks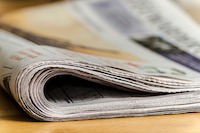 Resources have been mobilised to minimise the effects of any invasion of the African migratory locust from Botswana and Namibia where outbreaks have been reported. Shingirai Nyamutukwa, head o...
Published: 18 Jan 2021 at 05:46hrs | 420 | by Staff reporter
Immediate action can prevent disaster in Botswana, Namibia, Zambia, and ZimbabweOutbreaks of African Migratory Locu...
Published: 04 Sep 2020 at 18:42hrs | 2111 | by FAOAfrica
Load More Stories