Search / Kudzai mubaiwa
I goT my current passport in 2016, three years after the election that ended the government of National Unity. This was also the year the government introduced bond coins and bond notes, and foreign c...
Published: 02 Aug 2020 at 09:29hrs | 808 | by Kudzai Mubaiwa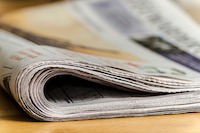 BANKER and economic development consultant, Kudzai Mubaiwa promises to help transform the Harare central business district (CBD) and city into an economic empowerment hub if elected as an independent ...
Published: 14 Jul 2018 at 11:51hrs | 618 | by Staff reporter
PRIMARY and Secondary Education Minister Dr Lazarus Dokora yesterday appointed a new Zimbabwe Examinations Council (Zimsec) board made up of renowned academics and technocrats. Bindura Univers...
Published: 21 Oct 2017 at 11:56hrs | 2709 | by Staff Reporter
Load More Stories