Search / Impact on economy
On the 5th of April, the Zimbabwe Energy Regulatory Authority (ZERA) announced new pump price ceilings for fuel on the local market. The maximum pump price for Diesel is now ZW$111.77 per litre, up fr...
Published: 19 Apr 2021 at 09:09hrs | 1344 | by Victor Bhoroma
Zimbabwe started its a 30 day level four lockdown on Tuesday a move that is expected to save lives but have dire consequences on the economy and livelihoods. In announcing the lockdown measure...
Published: 05 Jan 2021 at 07:24hrs | 3680 | by Staff reporter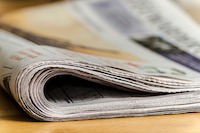 DURING the past week, the media has been awash with reports of price hikes of goods and some commodities running out on the market.Products ranging from cement to chickens and other basic comm...
Published: 09 Sep 2018 at 08:38hrs | 816 | by Dr Bongani Ngwenya
Load More Stories