Search / Guta rajehovah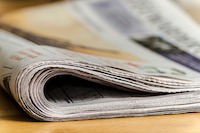 OVER 30 huts were gutted by fire on Christmas Day in suspected arson at the height to control a temple and shrine at the Guta RaJehovah Church in Zvimba District, Mashonaland West province. Th...
Published: 01 Jan 2019 at 10:46hrs | 261 | by Staff reporter
Some 31 huts were burnt at Guta RaJehovah Church in Zvimba in a feud over control of a temple and shrine.Congregants woke up to clashes on Christmas day as rival members reportedly attacked ea...
Published: 25 Dec 2018 at 21:54hrs | 5475 | by Staff Reporter
HARARE businessman Philip Chiyangwa has formally launched his bid for the ZIFA presidency, promising to bring light to a game that has been staggering in the darkness for years, restoring transparency...
Published: 24 Oct 2015 at 09:16hrs | 2463 | by Robson Sharuko
Load More Stories