Search / Grasshoper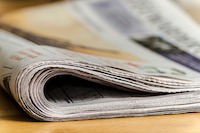 Now this is fascinating, scintillating and somewhat flabbergasting but above all, the taste is 'devilish good'. Pot roasted grasshoppers (mhashu/hwiza) with sadza, rice or just for a - salty c...
Published: 01 Jun 2020 at 15:44hrs | 618 | by Thomas Tondo Murisa
Revolutionary greetings dear comrades. The Zimbabwean politics had reached what others called political climax. However, what is worrying is that this climax reached its culmination at its commerceme...
Published: 06 Dec 2017 at 19:28hrs | 8075 | by Khulani David Ndhlovu
Load More Stories