Search / Doubles wekwamarange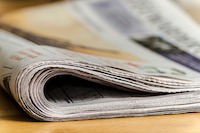 As Zimbabwe enters into the second week of the 21-day Covid-19 lockdown, most artistes say they can longer endure the remaining days as they are failing to make ends meet.A myriad of artistes,...
Published: 05 Apr 2020 at 08:52hrs | 192 | by Staff reporter
Controversial artist Decide Marange (Doubles wekwaMarange) is releasing an album with Rockford Josphats (Roki) this February, despite the suspicion of 'lyrics robbery' by Wallace Kamuruko (Winky D) in...
Published: 07 Feb 2020 at 20:25hrs | 4535 | by Tarisai Mudahondo
Decide Razerera Marange (Doubles wekwaMarange) a Zim Dancehall artiste expressed unsatisfactory and suspicious sentiments toward Winky D's newly released album Canaan.The Afro Dance artist Dou...
Published: 10 Jan 2020 at 08:56hrs | 5607 | by Tarisai Mudahondo
Load More Stories