Search / Colonel dyck
Former Zimbabwean Army Commander Colonel Lionel Dyck's contract killers, the Dyck Advisory Group (DAG), are in celebratory mode after the Mozambican government extended their three months ...
Published: 28 Jul 2020 at 19:57hrs | 4621 | by Mandla Ndlovu
The Mozambican government is reported to have hired a private security company owned by Zimbabwe's Retired Colonel Lionel Dyck to assist in fighting the Islamic terrorists. Veteran journalist ...
Published: 20 Apr 2020 at 13:05hrs | 9531 | by Mandla Ndlovu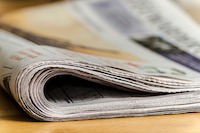 There are several historical issues that we have to look at in trying to see what the future holds for Zimbabwe and for that we need to look at some history before we get to a post-Mugabe Zimbabwe....
Published: 16 Nov 2017 at 06:27hrs | 8319 | by wikileaks.org
Load More Stories