Search / Bulawayo singers
Bulawayo rapper Cal_Vin has released a controversial song titled Maybe If I Was which seeks to simplify the plight of Bulawayo artists and Ndebele singers in general. The song which was ...
Published: 21 Jun 2020 at 14:27hrs | 4645 | by Mandla Ndlovu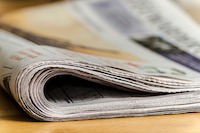 Econet Wireless' Ziyawa kuEcoCash promotion's first monthly draw in Bulawayo was a resounding success despite efforts by some groups in the city to bar people from attending because of the inclusion o...
Published: 11 Jun 2019 at 07:00hrs | 1451 | by Staff reporter
Load More Stories