Search / Borris johnson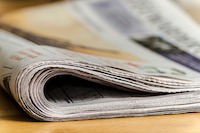 Since the Covid-19 pandemic began, the UK jobs market has changed substantially, take a look at what this means for recruitment and occupational shortages, as well as serious implications for people's...
Published: 23 Jan 2021 at 06:21hrs | 1052 | by Dr Masimba Mavaza
British Prime Minister Boris Johnson will today (Thursday 4 June) open the UK-hosted Global Vaccine Summit and urge nations to pledge funding for vaccinations to save millions of lives in the poorest ...
Published: 04 Jun 2020 at 10:17hrs | 1747 | by Mandla Ndlovu
President Emmerson Mnangagwa's continued stay in power is now allegedly being seen as an unprecedented threat to national security, by an army faction said to be loyal to Vice President, Rtd General ...
Published: 17 Jun 2019 at 22:38hrs | 19749 | by Spotlight Zimbabwe
Load More Stories