Search / Bitbridge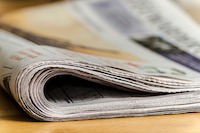 TWO men from Lutumba area under Chief Sitaudze in Beitbridge who robbed a Zimbabwe National Roads Administration (Zinara) tolling cashier and another resident were convicted on Friday.Discuss ...
Published: 12 Oct 2020 at 06:16hrs | 762 | by Staff reporter
South African officials detained scores of Zimbabweans who were self-repatriating themselves from neighbouring South Africa. According to reports received on Sunday afternoon, several the trav...
Published: 10 May 2020 at 21:07hrs | 4258 | by Mandla Ndlovu
SOUTH Africa yesterday reaffirmed its commitment to upgrade its side of the Beitbridge port of entry to speed up the implementation of the One-Stop Border Post (OSBP) concept with Zimbabwe. Th...
Published: 12 Feb 2020 at 05:40hrs | 3358 | by Staff reporter
Load More Stories