Search / 2022 budget strategy paper
The 2021 mid-term budget review statement will be presented in Parliament tomorrow, Information Minister, Monica Mutsvangwa, said yesterday.Finance and Economic Development Minister, Mthuli Nc...
Published: 21 Jul 2021 at 17:26hrs | 681 | by Staff reporter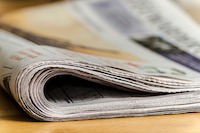 TREASURY in the process of consultations on the upcoming mid-term fiscal review and the 2022 Budget Strategy paper (BSP) from key stakeholders. The mid-term fiscal policy review statement will...
Published: 14 May 2021 at 08:26hrs | 237 | by Staff Reporter
Load More Stories