Opinion / WhatsApp Updates
LEAKED: Teachers' contracts terminated, Solusi High school students left stranded - WhatsApp Update
18 May 2018 at 15:52hrs |
Views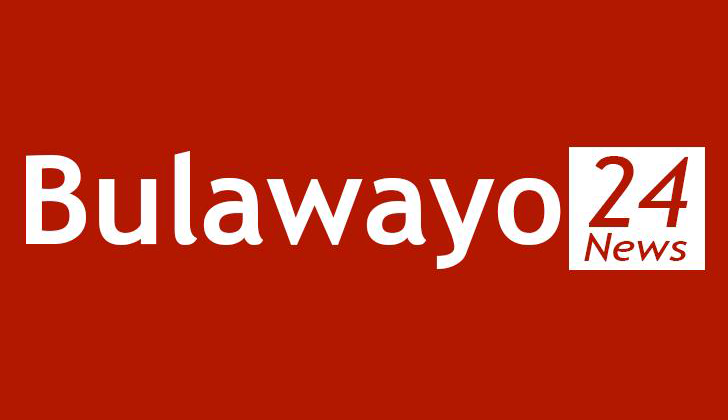 [14:34, 5/18/2018] +263 7* *** ***887: [17/05, 21:50] ‪+263 7* *** ****‬: FROM THE CHAIRMAN'S DESK:
I GREET YOU ALL IN THE MIGHTY NAME OF OUR LORD JESUS CHRIST. I WOULD LIKE TO TAKE THIS OPPORTUNITY TO INVITE ALL PARENTS TO OUR GENERAL MEETING
DATE: 21-05-18
VENUE :BYO ADVENT HALL (SDA City Church opp hyper)
TIME:1630HRS
AGENDA:UPDATE OF THE CURRENT AFFAIRS AT SAHS
GUESTS :OFFICERS FROM THE SOUTH ZIMBABWE CONFERENCE
From D.Ncube (SDC Chairman SAHS)
[17/05, 21:56] ‪+263 7* *** ****‬: Evening.. This comes after the chairman & the Ed director terminated the contracts of teachers despite the exams coming soon. 12 of them in total. They all teach form fours & 7 of them teach U6 as well. As we speak this students haven't been receiving lessons since schools opened coz there are no teachers. No revision being carried out for their June exam preparation.
[17/05, 21:57] ‪+263 7* *** ****‬: The move has led to more teachers leaving the school,,latest being the literature in English Tr.So the number has gone to 13
[17/05, 22:01] ‪+263 7* *** ****‬: Despite being terminated, the teachers volunteered to prepare students until they write their exams however those two men brought letters again to stop the teachers from teaching.
[17/05, 22:02] ‪+263 7* *** ***8872‬: Some of the teachers were supervising or teaching projecting to the writing class, so our children were left stranded making them prone to fail
[17/05, 22:07] ‪+267 7* *** ***80‬: Who specifically is inflicting this permanent damage to us.
[17/05, 22:11] ‪+263 7* *** ****‬: It's the chairman & the education director
[17/05, 22:26] ‪+263 7* *** ****‬: Thus the purpose of the meeting. So i thought its wise to make u aware of all this because as it despite all of our efforts to prepare these kids for their future,some people want to experiment their power by blocking their future.
[17/05, 22:28] ‪+263 7* *** ****‬: The teachers have been very patient since all this illtreatment started but then they have finally laid down their tools.
[17/05, 22:30] ‪+263 7* *** ****‬: They last got their salaries on March but continued voluntary teaching & helping kids until they were finally sent letters to stop teaching immediately.
[17/05, 22:33] ‪+263 7* *** ****‬: So please i urge you all to go attend the meeting so that you get answers from the chairman himself since he is the one responsible for all this, thank you.
[17/05, 22:39] ‪+267 7* *** ***88‬: 21 May is just too far to address this, our children will soon be writing. Iam really really disturbed
[17/05, 22:47] ‪+263 7* *** ****‬: Its very very late.the kids have lost a lot already & they are in tough time now.
[17/05, 22:47] ‪+263 7* *** ****‬: We thought they will call for this meeting just days before the schools opened.
[17/05, 22:49] ‪+263 7* *** ****‬: Above all,to give kids new teachers as this time is just undescribable
[17/05, 22:55] ‪+267 7* *** ***12‬: Since when did the chairman make decisions alone...this is painful parents..
[18/05, 05:15] ‪+267 7* *** ***000‬: Teachers were threatened with legal action if ever they teach. How do you threaten teachers with legal action if they interact with kids in class sebezabhala?
These people forget schools were established to provide an education, kuphela zwiii.
Banishing teachers from attending classes?,
As if these teachers have some disciplinary issues
[18/05, 05:17] ‪+267 7* *** ***000‬: Even government teachers are leaving. Ndiweni owe Literature has left already
[18/05, 05:17] ‪+267 7* *** ***009‬: In two weeks time our kids are writing, what a mess yoh
[18/05, 06:06] ‪+267 7* *** ***8‬: Morning zihlobo. This is real disaster honestly. Phela l doubt if these children had already covered the syllabi and on top of that besebe swela irevision. Abanye sikhatshana but l wld suggest nxa kulaba zali abakhululekileyo bayefika eskolo jus this morning . Mr xxxx thank you for information sharing, other wise we were not going to know this coz nothing is ever communicated to us by the office except the if its fees.
[18/05, 06:14] ‪+263 7* *** ****‬: What's strange is that all this time the chairman has been saying parents are updated with this issue,so why has he been lying? So that's why he calls this meeting on Monday worse,@ this time so that few parents attend.Coz all the meetings have been on Sundays phela
[18/05, 06:20] ‪+263 7* *** ****‬: The headmaster has tried to talk sense to them but it seems vele laye sebefuna ukumxotsha because he is against their stupid decisions.
[18/05, 06:21] ‪+263 7* *** ****‬: As it is this meeting has been organized by the chairman without the headmaster's knowledge
[18/05, 06:22] ‪+263 7* *** ***8872‬: It seems there is politics here because the headmaster is copied in this communication. It seems the director is directly fighting with the head
[18/05, 06:24] ‪+263 7* *** ***888‬: Why? Utshuma uyenzeni
[18/05, 06:24] ‪+263 7* *** ****‬: It seems they want to remove all the teachers and bring their own people . As we gather the info is that the new set of teachers ready to be coming soon is mainly relatives and friends of the chairman & the education director.
[18/05, 13:40] ‪+263 7* *** ***8871‬: We physics left today
[18/05, 13:40] ‪+263 7* *** ***8871‬: Yess akula ngitsho..they are going
[18/05, 14:48] ‪+263 7* *** ****‬: Yes its true & I'm the one. I have just bid farewell to my children. As i was discussing with them no single teacher appeared for lessons today. I'm here to confirm that the registration is over now and all the kids have been successful registered. The only problem as it stands is for teachers. Have just received my letter of termination as well. So please all parents who want to communicate to their kids can u please call either the matron or Dean of boys.
Source - WhatsApp Update
All articles and letters published on Bulawayo24 have been independently written by members of Bulawayo24's community. The views of users published on Bulawayo24 are therefore their own and do not necessarily represent the views of Bulawayo24. Bulawayo24 editors also reserve the right to edit or delete any and all comments received.