Opinion / Letters
Tell them the truth Mr Tsvangirai!
20 Apr 2015 at 13:49hrs |
Views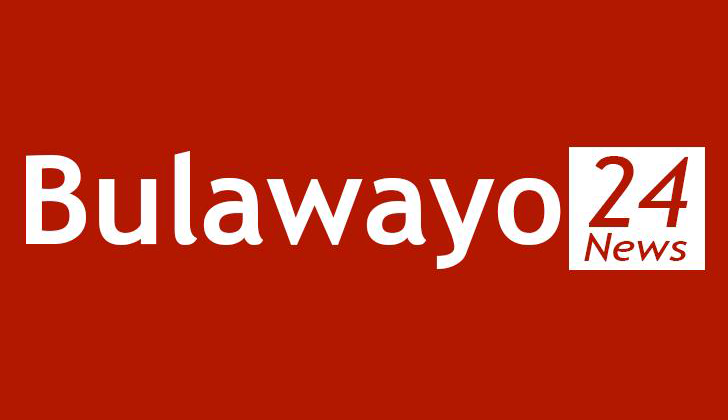 Dear Mr Tsvangirai
I learnt from the media that you are to hold series of rallies that will culminate in the holding of a rally that you have christened 'unemployed rally' in Gweru. Iam told you would meet several people affected by the economic downturn who include vendors.
Your move as a leader of an opposition that received over a million votes in the last harmonised elections is indeed commendable. In fact, you had been too silent since your drubbing at the hands of Zanu-PF in 2013 polls. Now that you are jobless yourself, you have found it befitting to address and identify with the jobless.
Unfortunately, these unemployed citizens are still conscious of the lavish life you lived while you were Prime Minister of this country. In view of that, the unemployed might resist to accept you as one of them. My greatest worry is that you risk being embarrassed the same way vendors embarrassed you last months in Gweru. Have you already forgotten that vendors heckled you in March in the same city that you are to address another restive sector?
I have a free advice that if you take heed, might savage a modicum of respect from the sectors you intend to address.
You need to be sincerely honest in your address. You must tell the unemployed people of Zimbabwe the truthful reasons that have pushed them in the misery in which they are. In case you have forgotten, Iam sure your adviser Luke Tamborinyoka is in the position to tell you.
Don't forget that the sanctions that you called for are the chief cause of their misery. You must profoundly apologise for taking that destructive political decision. You might have realised that the so-called targeted victims of these sanctions are the least affected. The ordinary man and woman you are going to address are the ones reeling under the sanction-induced penury.
You must converse with these people with full knowledge that they can now locate the source of their problem. The most honourable thing you can do on these rallies is to admit your political miscarriage. They say the truth shall set you free.
The Mugabe must go mantra is now a hackneyed rallying call that you must now drop. Please Mr Tsvangirai, try to proffer alternative solutions to the economic problems you invited. It is no longer time to bombard economic patients with armchair criticism. They need to know the plans you have to undo the economic challenges brought about by the evil sanctions.
This must be an easy task for you, isn't it? As we grew up in Chipinge, our elders would force the witch who would have caused an illness to reverse it. It would work, so it will work with you as well Save.
Your spokesperson Luke accused Zanu-PF government of lying about creating 2.2 million jobs in the Zim-Asset. Do not buy that nonsense, for doing so will be shooting yourself in the foot. You must only touch on this subject after you had done a thorough homework. For your information, jobs have been created on the farms and in the informal sector. Remember Zanu-PF is looking East where they are even copying the East's economic models. China for instance has an economy rooted in informal sector.
After all, it's too early to judge these people on job creation because 2018, which is the deadline, is still far away. With these mega deals from China and Russia, that target might be achieved and it will be a big embarrassment for you.
You must also remember that you also created an equivalent blue print, the JUICE where you promised one million jobs. Unfortunately, that JUICE had no juice. You had the opportunity of joining the inclusive government for four years. You should have taken that opportunity to create the one million jobs you generously promised. You never created even a single job. Ironically, more jobs were lost when you were in government.
You have hinted that you will direct a pullout from parliament, a decision that will leave your lieutenants jobless. You also threw 21 MPs into the street after you recalled them for crossing the floor. Therefore, you are actually guiltier of causing job losses in Zimbabwe.
Therefore, you must not at all delve into the line of argument advanced by Luke. It will leave you with some eggs on the face. I hope that you are aware of what is happening just across Limpopo. You are a complicit in the xenophobic attacks of the brothers and sisters of the people you are to address. They fled the economic hardships in the country occasioned by the illegal sanctions.
I have seen you tried to pen a statement ostensibly in solidarity with the victims of the barbaric attacks. You sounded very duplicitous. The suffering that that the people of Zimbabwe are enduring are in no way different from the xenophobic attacks. You should have just chosen to be mum rather than seeking relevance on a very serious issue like this.
In a nutshell Mr Tsvangirai, just apologise to the people of Zimbabwe for causing the suffering of that magnitude.
Yours sincerely
John Sigauke
johnsigau@gmail.com
Source - John Sigauke
All articles and letters published on Bulawayo24 have been independently written by members of Bulawayo24's community. The views of users published on Bulawayo24 are therefore their own and do not necessarily represent the views of Bulawayo24. Bulawayo24 editors also reserve the right to edit or delete any and all comments received.