Opinion / Interviews
Zimbabwe forex rules 'a tragedy of good intentions'
06 Jun 2021 at 09:59hrs |
Views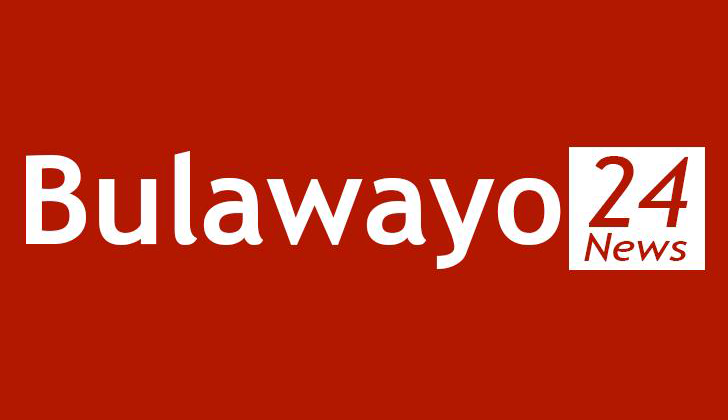 LAST week's promulgation of Statutory Instrument 127 of 2021, which penalises issuance of local currency receipt for foreign currency purchases and pricing goods above the official auction rate, among other measures, has sparked national outrage.
To understand how key players are viewing the latest move, our deputy business editor, Kudzai Kuwaza (KK) this week caught up with Employers' Confederation of Zimbabwe president Israel Murefu (IM) to discuss this and other issues. Below are excerpts from the interview.
KK: What is your view of this latest statutory instrument?
IM: The promulgation of SI 127 of 2021 at best can be described as a tragedy of good intentions. The authorities' idea is to try and contain price inflation, which is noble. However, it is tantamount to a price control couched in another name. Pricing is not just a function of the exchange rate, but involves the whole cost build-up in the value chain until one gets to the end product or service.
What this instrument or law will do on the ground is the opposite of what is intended. This is because business people are rational beings and, therefore, will naturally respond in a manner that makes them survive or exit business if it is not making economic sense.
They will naturally hold on to their United States dollars rather than sell them to anyone, let alone the authorities at a discount of nearly 40% if the price of the green back on the alternative market that we hear is anything to go by.
KK: What will this mean?
IM: Prices in US dollar terms will rise to make up for the loss that charging in US dollars at official rates would have inflicted on their sales. This is inflationary and would result in the opposite of the intended effect on prices. This is why I describe it as a tragedy of good intentions. Do you really think if you were to receive US$50 from the diaspora you would go and exchange for ZWL84,7 (the official exchange rate)? If you want to understand this fully ask yourself why exporters are not voluntarily coming to the auction market? This is because it is not making economic sense for them. Ask yourself why exporters are bemoaning the reduction of their forex retention levels. It is because this is an increase in the subsidy they are paying to importers, who buy that forex at the auction market or the economy at large. A subsidy paid by the private sector is effectively a tax.
This SI 127 will mean less US dollars in circulation in the formal markets and consequently deprive the auction market of the much-needed US dollars that importers are looking for. The instrument is basically asking everyone who transacts in foreign currency locally to subsidise importers or pay a tax, which is a subsidy. When the US dollar becomes scarce, its price on both markets will go up and this stokes inflation.
KK: Have you engaged the government over this?
IM: Business is engaging relevant ministries and we hope a win-win solution will emerge. This instrument would have made more sense if everyone looking for foreign currency was able to obtain it from the auction market, but this is not the case. The question is where are those who cannot be served by the auction market getting their foreign currency? Your guess is as good as mine.
The source of your foreign currency and its exchange rate has a large influence on your pricing regime. The authorities need to understand this. We are ready for dialogue with the government on this. A law that has the potential of making almost all players and citizens criminals or civil law breakers is not a very good law. Certainly some modifications are warranted.
KK: What is the solution to foreign currency shortages?
IM: We need to generate more foreign currency through increasing productivity in our businesses that export so that we export and earn more. We also need to give confidence to investors so that they invest more and we grow the economy and increase opportunities for everyone who wants to do business. Once supply can match demand or surpass it, the exchange rate will stabilise or fall. We also need a better price discovery mechanism than the one obtaining. The current auction system is exclusionary when you look at those that require foreign currency.
We need a more equitable mechanism for access to foreign exchange. Pricing of domestic products should largely be left to market forces.
KK: How will this affect negotiations at the Tripartite Negotiation Forum?
IM: SI 127 will put paid to demand by our social partners, namely labour, to be paid a portion or full salary in foreign currency because if the rationale behind paying in forex is taken to its logical conclusion, there is no benefit in that if this is viewed against this instrument. In fact, the instrument threatens to ban trading locally in foreign currency without expressly saying so. I think we should brace up for a tough time at the tripartite negotiation forum (TNF) if this instrument remains in force as it is currently couched. We need confidence building measures at TNF as opposed to those policy pronouncements that dent or diminish confidence on all sides of the tripartite table.
KK: The TNF has been researching on minimum wages. What progress has been made?
IM: We are waiting for the TNF technical committee that was tasked to do the research to conclude its study and then present its findings on the issue of minimum wages.
It should complete its task soon and once it reports back to the main TNF body, we would be in the know. But it has made significant progress because it was given about a month to conclude its study and that time is almost up.
KK: There have been massive job losses due to digitalisation and Covid-19. Does this give you sleepless nights?
IM: Businesses experienced serious disruptions due to Covid-19 induced restrictions on operations during the first wave in 2020 and the second one in 2021. This impacted negatively on employment as an estimated 20% to 30% of jobs were lost in the formal and informal sectors.
We need to claw back those jobs. Productivity fell and business is trying to turn around to prelockdown levels of productivity.
The loss of employment will, if not reversed, affect consumption of local products and services negatively as it reduces aggregate demand (creates some recession) which ultimately means less revenue for businesses nationally
and a lower gross domestic product.
KK: What are your expectations in the upcoming mid-term budget?
IM: We expect the minister to review the 2% transaction tax on corporates that are tax compliant as they are being subjected to double taxation. Some form of rebate or tax credit to corporates that are tax compliant would be welcome. We also expect a modification or repeal of SI 127 of 2021.
In addition, we expect authorities to come up with a properly structured and transparently managed stimulus package for businesses, especially SMEs.
We expect lending rates for this stimulus package as well as the productive sector to be at concessionary rates so as to encourage borrowing that is required for turning around businesses hit by Covid -19 measures such as those in the hospitality industry and SMEs.
A comprehensive solution around the export of minerals and the involvement of MMCZ is also
expected to be crafted so that mining houses are not unnecessarily inconvenienced in terms of the smooth flowing of export proceeds.
We also expect the minister to commit to policy consistency so that the bullish sentiment that business has been experiencing in the last two or so months is sustained in this economy.
KK: What issues will be under the spotlight when you hold your congress this year?
IM: Without pre-empting the mind of our members, we would like to tackle issues that include the effectiveness of TNF, how to complete the unfinished business of TNF, building national consensus through social dialogue, building trust through effective consultation between government and business as well as labour, how to accelerate and give impetus to the vaccination strategy, how to deal with corruption and the avoidance of a third wave of Covid -19.
I am sure there are many other issues the membership will want us to deal with .
Source - the standard
All articles and letters published on Bulawayo24 have been independently written by members of Bulawayo24's community. The views of users published on Bulawayo24 are therefore their own and do not necessarily represent the views of Bulawayo24. Bulawayo24 editors also reserve the right to edit or delete any and all comments received.