Opinion / Interviews
Corruption stifles economic growth
28 Jun 2020 at 08:13hrs |
Views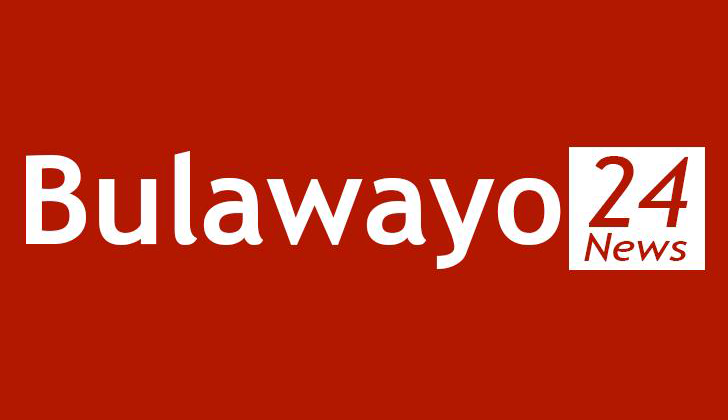 United States Agency for international development (USAid) country director, Stephanie Funk (SF), says failed economic policies and corruption, and not Western sanctions, are hindering Zimbabwe's economic growth with billions of dollars having been lost due to graft and harmful policies.
Funk discusses with Standardbusiness reporter Tatira Zwinoira (TZ) how USAid is supporting Zimbabwe during the global lockdown due to the Covid-19 pandemic and below are the excerpts.
TZ: Zimbabwe has been under a lockdown since March 30, with a partial lifting being put in place. How has this affected USAID's activities that are delivering humanitarian assistance?
SF: USAID's highest priority has always been and still is to maintain the safety, security, and well-being of our beneficiaries, our partners, and our staff. Throughout the lockdown, we have made great effort to safely continue critical development activities and focus on our core mission. This includes ensuring that people living with HIV have an uninterrupted supply of life-saving antiretroviral (ARV) medicines and continuing vital food assistance to approximately 1.8 million Zimbabweans. We have been working tirelessly with our health and humanitarian partners to accomplish these goals.
Our team of almost 100 has adapted quickly to the "new normal" of teleworking across continents and time zones. Along with virtually managing our HIV, TB, malaria, and maternal and child health programmes, our doctors, epidemiologists, and public health specialists now manage Covid-19 activities as well.
These USAID-funded Covid-19 activities increase Covid-19 testing, treatment, and prevention to save lives. We are providing support to over 670 health facilities to respond to Covid-19 cases and training over 8 200 doctors, nurses, health workers, and rapid response teams. Our team of dedicated experts ensures that our partners promote appropriate public awareness messages and prepare laboratories for testing, safe transportation of samples, and provision of lab commodities.
On the humanitarian assistance front, we are working with our partner, the World Food Programme (WFP), adjusting our activities to reduce the risk of transmitting Covid-19 at distribution sites. As I mentioned, in addition to providing food assistance to 1,8 million Zimbabweans who needed it most between August 2019 and May 2020, we are expanding our food assistance programme to reach people in eight urban areas.
The United States is committed to supporting the people of Zimbabwe on their journey to self-reliance through this pandemic and beyond. Since Zimbabwe's independence in 1980, the United States has provided US$3,2 billion in assistance, including nearly US$1,2 billion in health assistance. We have just announced an additional US$10 million in Covid-19 funding for humanitarian assistance for over 100 000 vulnerable people in eight urban areas. This brings our total Covid-19 contributions to over US$18 million.
TZ: In January, Ambassador Brian Nichols published an op-ed wherein he stated that one million Zimbabweans are being fed by the US government. Can you tell me how many people you are feeding and how much of that is as a result of the lockdown?
SF: With the Covid-19 pandemic making it increasingly difficult for the average Zimbabwean to put food on the table, humanitarian assistance remains essential. USAID and its partners worked quickly to modify food distribution practices to reinforce social distancing and hand washing. These efforts have kept staff and recipients safe, while ensuring 1,8 million beneficiaries received critical food assistance between August 2019 and May 2020.
With the additional US$10 million of new funding, USAID is collaborating with WFP in response to the increasing food insecurity in urban areas. This funding will ensure that nearly 100 000 people in eight urban areas have access to adequate food between July and December 2020. In September, the Zimbabwe Vulnerability Assessment Committee (ZimVAC) determined that more than 2,2 million Zimbabweans in urban areas are foodinsecure as a result of hyperinflation and rising food prices. In May 2020, WFP estimated that this number had increased by as many as one million people as a result of the Covid-19 lockdown, which further constrained the economy and severely affected Zimbabweans whose livelihoods depend on the informal sector.
I am proud that USAID and our partners continue to address food insecurity and take on new efforts to address Covid-19. I'm also encouraged to see how our annual investments in healthcare, food security, and emergency preparedness have laid the foundation for the Covid-19 response today.
TZ: Are you doing cash transfers for vulnerable rural and urban households? If so, how much on average are you disbursing per person and in what currency? The humanitarian aid you are disbursing is in the form of what?
SF: Yes, we are providing cash transfers, albeit only to vulnerable urban households. We are responding to the increased food insecurity in eight urban areas by providing 21 000 vulnerable urban households, or over 100 000 people, with electronic cash transfers to access food from local markets. Each household will receive US$13 per person per month over six months to buy food.
Between August 2019 and May 2020, USAID supported in-kind food assistance in 22 rural districts of Zimbabwe. The food baskets distributed each month included 7,5kg of cereal (sorghum or maize), 1,5kg of pulses (usually yellow split peas or pigeon peas), and 0,75ml vegetable oil per person. For children under five years old and for pregnant and lactating women, families received a fortified super cereal (3kg per person).
TZ: The continued drought-like conditions as reported by FEWS NET affected the 2019/20 and will affect the 2020/21 agricultural seasons. Considering the Covid-19 pandemic, how much of an impact has this had on Zimbabwe's humanitarian needs?
SF: The number of food-insecure Zimbabweans has increased dramatically in recent years. This is due in part to poor rains during the last growing season and the impacts of Cyclone Idai and Covid-19, but unfortunately, Zimbabwe's humanitarian needs are more the result of the Government of Zimbabwe's economic and agricultural policies over the last decade that have led to smaller harvests, unemployment, infrastructure breakdowns, corruption, and hyperinflation.
The United States remains the largest donor of humanitarian assistance to Zimbabwe's people. In 2019, the United States provided US$101,9 million in emergency food assistance and US$9,8 million to families affected by Cyclone Idai.
With the Covid-19 pandemic making it increasingly difficult for the average Zimbabwean to put food on the table, USAID and its partners modified food distribution practices to reinforce social distancing and hand washing. These efforts kept staff and recipients safe, while ensuring people in need received critical food assistance.
I am also excited to announce that USAID has a new program me called Fostering Agribusiness for Resilient Markets (FARM) to bolster agriculture in Zimbabwe. FARM is a US$19,8 million project that will take place over five years. We will work with over 20 000 smallholder farmers so that they are able to provide for their families and increase food security. This shows our continued commitment to strengthening Zimbabwe's smallholder crop and livestock farmers, even in the face of the Covid-19 pandemic. FARM will provide innovative technical training and assistance to smallholder farmers to increase their productivity, bolster crop and livestock sales, and improve household nutrition and incomes.
TZ: In a recently leaked letter to international financial institutions by Finance minister Mthuli Ncube, he said 8,5 million people were in need of humanitarian assistance and that without a bailout, the country is barrelling towards collapse. Considering the Zimbabwe government continues to blame US sanctions for its inability to access this credit to address humanitarian needs, among other reasons, what would be your comment be to that assertion?
SF: US sanctions are not responsible for Zimbabwe's food insecurity. The United States does not maintain sanctions against the people or the country of Zimbabwe. US sanctions target specific individuals and entities who engage in corruption, violate human rights, and undermine democratic institutions or processes. We have maintained our Zimbabwe sanctions programme because of the absence of significant political and economic reforms.
Failed economic policies and corruption, not sanctions, hinder Zimbabwe's economic growth. Billions of dollars have been lost due to decades of corruption and harmful economic policies, which have culminated in the current economic crisis. Zimbabwe has had both prosperous and difficult years throughout the life of the targeted sanctions programme. If it was sanctions that caused the economic crisis, then there would not have been positive growth between 2009 and 2013 because sanctions were still in place then. Implementation of economic and political reforms is the key to improving Zimbabwe's trajectory.
We continue to review our policies as we monitor the government of Zimbabwe's progress in implementing these reforms. Zimbabwe must demonstrate concrete, positive progress toward the reforms it committed to in its 2013 constitution. As we have stated before, our engagement will be based on implementation of those reforms.
The United States remains the largest bilateral donor to Zimbabwe. We care deeply about the Zimbabwean people and our commitment has not changed. We will continue to work through international and local organisations to reach the people of Zimbabwe and support them in health, food security, economic development and good governance.
Source - The Standard
All articles and letters published on Bulawayo24 have been independently written by members of Bulawayo24's community. The views of users published on Bulawayo24 are therefore their own and do not necessarily represent the views of Bulawayo24. Bulawayo24 editors also reserve the right to edit or delete any and all comments received.