Opinion / Interviews
Harare Mayor sets the record straight
09 Mar 2020 at 18:56hrs |
Views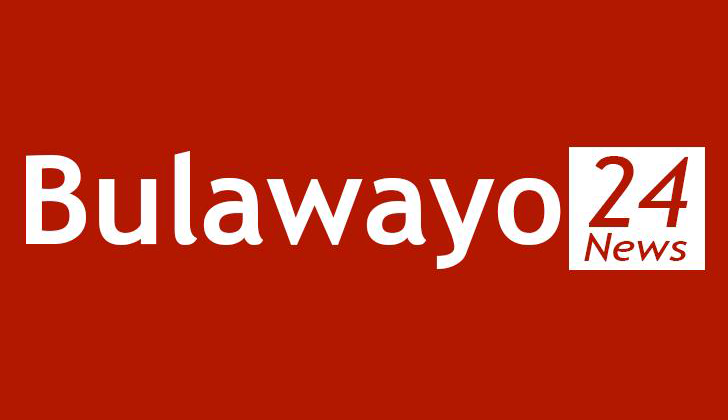 Today the Mayor of Harare, Herbert Gomba has decided to decode his own narrative of the city's status quo.
When you came at the summit of the metro where there any major arrears?
Residents, businesses and industries owe the city ZWL$1 billion.
To date, has there be any political interference within your party or with the government in the way you run the metro?
Not that I know.
Most high density residential areas are still lagging behind in terms of basic sanitation such as water, refuse and sewer systems what are you going to do to rectify that?
We have a program to revamp the infrastructure, it's lagging behind due to 50 years of negligence and we have a program to revamp 100km per year but residents must also understand that service delivery is a collective responsibility and we all must play a part.
There is the issue of dubious land barons who are swindling residents of their hard earned money in the name of the metro what measures are you taking to avoid such scenarios and what advice can you relate?
Residents must trust institutions not individuals on the basis of them wearing political t-shirts. All those who were swindled must report those issues to police, on our part we are educating residents about the dangers of land baroning.
The city has now dilapidated infrastructure and poor roads are having stiff repercussions on residents and local businesses at large what is your stance on that?
It's true we must work on our infrastructure, but the same residents and businesses must know that they must pay bills most of them to a larger extent have become commentators in an environment that needs them to pay.
The metro is becoming congested on a daily basis due to a lot of rural to urban and urban to urban migration, do you have any measures in place to help decongest the metro?
We are opening up new areas for malls and ndustrial sites however, government must create opportunities in rural areas to avoid urbanization.

In the event of an epidemic such as cholera, diarrhoea or COVID-19 how prepared is the metro in handling such outbreaks?
We are ready with our two infectious hospitals infact it's common knowledge that the government relies on us on that.
CAF recently annulled the use of all stadiums in the metro for conducting international matches what measures are you putting in place to ensure that these local stadiums meet the prerequisites of CAF?
All our national stadia was condemned both those owned by council and government meaning corrective measures must be undertaken, the blame goes beyond councils to ZIFA which also has access to FIFA resources but chose to plough them elsewhere not where football is played, as soon as they receive development grants they ignore councils yet we are partners in this game, they have never opened access to resources from football authorities but want us to use residents resources whose base is shrinking due to economic problems.

Will the metro be equipped with more schools, health facilities, affordable housing and recreational facilities in the mere future under your term?
We are currently building three schools and three clinics, more recently we finished the Tariro Hopley school and clinic.

What have you done so far to ensure that youths in the metro get employed?
We have opened up home industrial sites, markets and a youth centre for them.
They are now quite a number of homeless people in the streets what are you going to do to ensure that they can get a home, will you build shelters?
They have been accommodated in the numerous centers we have created in partnerships with other organizations.
Blue-collar crime is currently on the rise especially at bus terminals what are you going to do about it?
We have invited for bids to get technology that addresses that, a new trafficking system.
There are quite a number of illegal money barons and black market traders within the metropolis are you going to reprimand them?
Those are police matters.
In terms of investment, what measures have you put in place to attract both local and international investment?
We have streamlined the way we do business to make it easy and transparent, the city has also created a business unit that engages on business matters.
The arts and culture of the metro are currently in limbo, how do you intend to preserve them?
We have created spaces for the arts and culture and feel Mbare Musika and others are well functioning, soon another one at the municipal bar in Mbare will be up and running under the support of the US embassy.
To date, have you encountered any major hindrances if so can you relate?
Non-payment of municipal bills by our residents is becoming a major threat to the survival of our municipalities.

Since you came to be at the helm of the council what have you achieved so far?
We have reduced debts, paid salaries owed for 10 months, done two roundabouts, three clinics, a training center, allocated many stands for our people, introduced a new ERP system, increased revenue, fought corruption and developed infrastructure.
What do you want to be remembered for when you leave the metro?
I want to be remembered as a Mayor who saw wrong and tried to correct it, tried and managed to a larger extent to save Harare from bankruptcy.
Source - Gladys Kudzaishe Hlatywayo
All articles and letters published on Bulawayo24 have been independently written by members of Bulawayo24's community. The views of users published on Bulawayo24 are therefore their own and do not necessarily represent the views of Bulawayo24. Bulawayo24 editors also reserve the right to edit or delete any and all comments received.