Opinion / Interviews
My fallout with Ndabaningi Sithole
06 Aug 2017 at 13:13hrs |
Views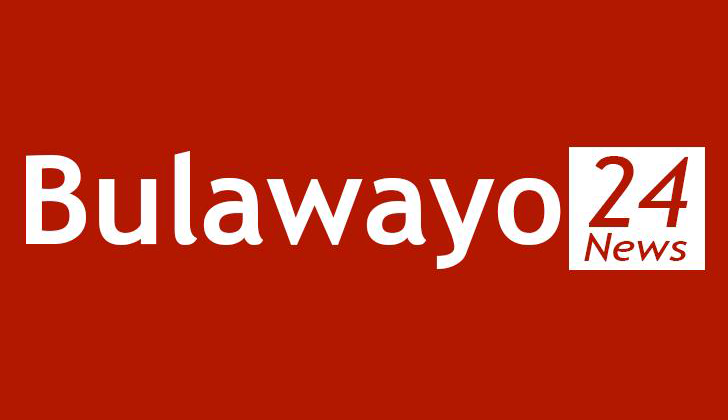 OVER the past few weeks, John Munodawafa Gwitira whose Chimurenga name was Kenneth Gwindingwi (KG) narrated how he grew up in Nyanyadzi and later joined the liberation struggle in 1970. He narrated how he became the first provincial commander for Chaminuka Sector and the journey he travelled until he was deployed to the war front.
In this interview with our team comprising Munyaradzi Huni and Tendai Manzvanzvike, KG narrates how he together with a group of new recruits gunned down some Rhodesian soldiers at Magaranhewe, he talks about war strategies and tactics and how he became the Operations Training Commander in charge of all Zanu training camps.
He narrates how he trained veteran freedom fighters like Commander of the Zimbabwe Defence Forces, General Constantine Chiwenga, Commander Air Force of Zimbabwe, Air Marshall Perence Shiri and Commissioner General of Prisons and Correctional Services Rtd. Major General Paradzai Zimondi.
He talks about how he joined Rev. Sithole on his return from India, how the Reverend sent some comrades to Uganda to receive military training from Idi Amini and his fallout with the Reverend. History being put into perspective. Read on. . .
SM: KG, in our last edition you spoke about the bravery of the Portuguese soldiers. However, we hear that despite their bravery these soldiers were more afraid of the Zanla forces. Is this true?
Gwindingwi: Yes, it was very true. We were more competent that our Frelimo comrades. The Portuguese soldiers vaitoziva kuti kana tiri isu vatokurumidza kutiza. Vaienda zvekuenda. But that recognition that Zanla forces were that good came at a price. We had to fight in tough battles until they realised that we were more superior with the gun. The way we were firing and our accuracy was just something else. That's why they came up with the tripartite alliance which included Rhodesians, South African and the Portuguese soldiers. But still zvakadaro takavarova.
SM: Can you narrate one of the battles that you think you really hit the Rhodesian forces hard?
Gwindingwi: This battle happened at Magaranhewe. It's after Mukumbura near Chesa area. I was with a group of new recruits, vapfana vakanga vane mweya wekuda kutesta-PFuti. Cuthbert Chimedza was there. He was their commander and I was the overall commander.
When we got to Magaranhewe we heard that Rhodesian forces were travelling in a certain direction. We ambushed them. Ipapo takavarova. Vapfana vatsva vaya vairidza-PFuti kwete zvekutamba. Waitozoti eehh, eehh, mira mira iwe, unopedza mabara. Vaiva nevhevhe nekakutya kari hidden. So they would forget that they would soon run out of bullets.
So after hitting the Rhodesian forces, I had to order these comrades to retreat but some of them actually said mirai tivapedze, ndikati no, no, no retreat. This is an order. We retreated and after this I sat down with them and explained to them kuti hondo yakamira so and so. They were excited because we were the ones that had ambushed the Rhodesian soldiers. During war, it was always good to be the ones attacking first especially if it was your first battle. It was important to even look for easy targets so that the new comrades would have the feel of firing the gun. This would give them courage. Their attitude towards death also changed. After this wotoziva kuti comrade is now ready to fight.
SM: You are saying you sometimes had to stop the comrades from firing fearing that you would run out of bullets. Did this ever happen and in such a situation what would you do?
Gwindingwi: Yes, sometimes we would run out of bullets. In that situation we had to retreat. But this was not a normal situation. You see during these early days we were still very few and mabhunu akanga akawanda. So after a battle vaifararira then you would bump into some of the groups and we had to fight so it was important to always make sure we fired when we were sure of maximum impact. The best strategy when you discovered that the Rhodesian forces were coming in full force and you could not fight back, was to go in separate directions and make sure that you all end up in the direction kwavanenge vachibva. Once you get kwavakaisa gotsi, you could only attack if you were sure of killing many of them. Don't attack if you were not sure of survival. This was a game of survival and to wear down the enemy. The enemy was supposed to realise that you were not suffering any casualties. This would scare the enemy. So the idea was kuvadambura then motiza. After a few clashes, you would discover that the Rhodesian forces were now afraid of coming to the area. They would stay away and restrategise. This was our chance to rest and after a while you try to go and see where the Rhodesian forces would be resting so that you attack them while in their camp. Attack them in their camp vachimwa doro.
SM: So you followed them right into their camps?
Gwindingwi: Ooh, yes we did. Several times. The Rhodesian forces would put up defensive lines around their camps. So we would not attack kana tisina equipment inogona kukanda bombs kuti awire mukati mavanenge vari. Mukaendapo nepfuti chete munopera. We had to take mortars that we would use to launch bombs. Kuita kuti kubu, kubu, kubu muchikanda. We would hear pandemonium from our positions. One of the main ways that we fought the war was terrorism. You have got to terrorise the enemy. Terrorise the enemy until the enemy starts to fear you. It's a must. You are the victor and the enemy must realise that.
The enemy is supposed to realise that you will not stop killing him. Each time the enemy thought they got you cornered, get out at all costs, firing back nekuti hapana munhu anozomboti aay, uyo akutiza iye akamira. He will be firing and so you have to be firing back otherwise unodonha. You have to take cover and escape. The enemy should never know kuti hamusisipo. He should realise this after maenda. The Rhodesian forces would sometimes follow you but we were used to living in the bush and they were not. So we knew kuti vachaneta chete. Once vaneta, you hit them hard again.
SM: What time would you fight most of your battles?
Gwindingwi: In the afternoon. In the evening there were few battles and this was the time we would go and attack them in their camps. Rhodesian forces were not trained to stay in the bushes and so in the evening they would go back to their camps. We would follow them there. Vaitya kugara mudondo. Mudondo hamugarikiba. Mabhunu kupedza three days vakagara mudondo? Hazviiti. Sometimes they would pitch their tents to try and make it a bit habitable. Isu takanga tisina basa nazvo. Zvekumbovaka kachitumbako, haa, takanga tisina basa nazvo. Isu taigara musango. Mvura yainaya kusvika yapera. Kutorara hope mvura ichikunaya uri pasi pekamuti. Kunaya kusvika mangwana. Even the whole day ndiri pasame position. Kwakumuka kuseni ehh, vakomanawe kwayedza, mvura yapera handei kunovatsvaga. Hembe ukafamba nayo yakanyakatika within an hour inenge yaoma on you.
SM: But some comrades would get sick?
Gwindingwi: Yes, yes. We had our own medics. The spirit mediums I told you about vaiziva mushonga wekurapa. Malaria yakada kupedza vanhu but taigara tine mushonga. Kuita kubaya munhu jekiseni remushonga. So long ndadira mushonga mukati imomo. Hautombo chemi. Hakuna izvozvo. Warfare is warfare.
SM: So did your war strategy ever changed?
Gwindingwi: Yes, when more comrades came to the front. Because of the numbers sometimes we would not retreat because we were balancing in terms of firepower. There was no reason to retreat as long as there was no air force. They were now the ones who were supposed to run away. If we were a platoon and they were a platoon, movatiza kuti zvaita sei? Ngavatize ivo, unless vaunza ndege. They had more firepower using helicopters but whenever we were outnumbering them, we would not retreat. The game of warfare sometimes is the game of numbers. Number of bullets that are coming out of the barrels make you win or lose. Mukaona helicopters coming kuzotuta vanhu vafa you say, yeah, vazviona.
SM: Is there any battle that you got injured?
Gwindingwi: No, handina. Not even a scratch on me. But let me tell you, it was never because I was very clever. No, hapana clever ipapo. Mudzimu. Hapana kuclever huripo usafe wakanyeperwa zvako. Hakuna. Your clothes could be torn into pieces but the bullet would not hit you. Why? Kungwara? Hapana kungwara kuripo. Mudzimu. We followed the rules of war, spiritually.
SM: What were these rules of war?
Gwindingwi: The major one was no women, don't fire at innocent people that's murder, don't do this and that. If you see kuti kwamuri kuenda kune gondo ririkubva ikoko richienda in the opposite direction, or chapungu chichiuya kwamuri don't go in that direction. Animals were part of us. If you see mupurwa crossing the river, ichimbomira looking around don't cross that river. So many things would show you what to do. You are an animal when in warfare. Utori mhuka.
SM: You said after sometime at the war front, it was necessary for comrades to be relieved by going back to the rear. Were you relieved yourself?
Gwindingwi: The first relief came after one and half years. There was a lot of stress. Lots of it. You know when I went to the rear in Lusaka, sometimes you would take cover wangonzwa noise yepuranga. We were so used to taking cover whenever we thought our life was in danger. You had to take cover.
SM: When you were relieved and you went back to Lusaka, what were you doing exactly?
Gwindingwi: Hapana kugara zvedu tichimwa doro. When we were at the war front it was not advisable to drink beer. Siyana nazvo zvedoro, unofa. Kuita combat wakadhakwa, kuda hako kufa. Hakuna izvozvo. It's maximum energy all the time. You had to be strong, ukagumburwa wokuvara, you take out your kit bag and treat yourself. Wotokanganwa kuti ndambokuvara.
At the warfront we would listen to the news like God. We would listen to Radio Rhodesia and radio from South Africa. Hapana news dzaitipfuura but when we were now in Lusaka, haa, we would not listen to the radio that much. We would just sit and drink. This was a protracted struggle and we knew that we were supposed to fight until God knows when to give you the country. We didn't even know that ceasefire would come. If you start thinking about kupera kwehondo, you lose moral because zvikaramba, you will feel demoralized. So when we were in Lusaka, we never thought about the end of the war. Ko zvikaramba? Zvinoramba wodini manje? Wofa? Wotiza? Protracted struggle was one of the major training exercise. The Long March by the Chinese took them how long? Was it 30 years? That's not a joke. So we knew this was a protracted war.
When I went back to the war front I went back to Chaminuka sector. That is where we had established our base. As commander you were always supposed to be leading your comrades. This is where the contradiction is between war veterans and politicians.
SM: What do you mean?
Gwindingwi: There is a contradiction. Ini ndini ndinokurwira hondo, asi iwe unoda kuzotonga. Can we fully agree on that? We can't. I later left the war front to become Operations Commander of all training camps. I went to Tanzania. I was now deputising Robson Manyika. They were trying to entice Manyika to come to Zanu but it didn't quite work.
SM: Sorry, comrade lets go back a bit. What would you say were some of your achievements at the war front?
Gwindingwi: Besides fighting the war, by the time if left we had recruited about two thousand comrades. This was the main achievement because like I told you, warfare is a game of numbers. We had an army now and we could challenge Frelimo that now we have the numbers. We were now telling them tiri tese. When I left like I told you earlier, hondo yakanga yasvika panyuturu. Hondo yakanga yava munyuturu. As I was going to the rear, I knew kuti kufront ndagadzira.
SM: Let's talk about your promotion as the Operations Training Commander. What was this all about?
Gwindingwi: My task was to train people so that they could understand real warfare, not theoretical warfare. When I went to Mgagao and started training people, vanaDzino who were already there found me funny. They would look at me and say, mudhara uyu ari kuita chii futi? I would tell them ndiyo hondo yacho. I had to enforce the training. Hatisi kutambaba, hondo ihondo.
SM: What is it that you were telling them that was different from theory?
Gwindingwi: You see munhu asati amboridzirwa-PFuti from the other end, does not appreciate so many things. To start with, he does not know that he must attack before he is attacked. He does not know that by the time you reach the ground you must have fired back whether you have seen the enemy or not. Hondo is psychology. Killing is psychology. Nothing else but that. Sometimes you don't even kill one person but no one advances towards you because you have created the psychology that is required.
SM: So how did the comrades react?
Gwindingwi: When I came from the war front, I went to Lusaka to this place that we used to call Liberation Centre. Vana Hamadziripi nana Mayor Urimbo and other comrades there vakatiza. Vakati tiri kuona zvidhoma here? Sure these guys have come back? How come? They thought we were going to die at the war front. Kutiza, kutiza and the only person wandinoziva akasara was Chitepo. When Chitepo saw me disembarking from our Land Rover TDZ, he shouted; 'John!' His arms stretched out. Up to this day I see him welcoming me. That picture is still in my head. We hugged each other and he asked me 'are you alright?' Akandibatabata the whole body trying to see whether I had any injuries. I told him that I was fine. No injury anywhere. All the other guys akapera kutiza. For some time these comrades were calling us zvidhoma. At the Liberation Centre I was with Kenny Ridzai and I remember Mayor Urimbo was with his girlfriend Angie.
SM: But you said zvevakadzi was not allowed?
Gwindingwi: This was in Lusaka. We had recruited some female comrades and we had sent them to Chifombo. We later took them for training at Nachingweya. Some of the female comrades later got married to fellow comrades in Lusaka. When you were at the rear it was ok to fall in love but not at the war-front. When you were leaving the rear going to the war-front, waigeza nedota.
SM: So when you went to the rear, did you have a girlfriend?
Gwindingwi: Ahhh, iwe! (laughs). Yeah, I had a girlfriend.
SM: What was her name?
Gwindingwi: Ahh, that's none of your business (laughs).
SM: These comrades who ran away when they saw you, when they came back what did they say to you?
Gwindingwi: They came back looking at us suspiciously. Hamadziripi who was the treasurer actually asked me kuti ndokupa chii? We then asked for new clothes and a bit of drinks. We used to go and buy goods pashop yamudhara Mazhandu. He knew the type of clothes that we wanted.
SM: When the drinks came, as you were drinking did you dance?
Gwindingwi: Maningi stereki, ahhh, kwazvo! Waita seiko iwe? Kutamba maningi. Kubvisa all the fatigue whatever you want to call it. Kutotambe, kutamba chaiko.
SM: What songs?
Gwindingwi: Chimurenga songs.
SM: Where you a good dancer?
Gwindingwi: Ahh, ndotambazve, iya. Kongonya and everything.
SM: Now you were given this responsibility to become the Operations Training Commander. How long were you the commander of all the training camps?
Gwindingwi: For a full year. You know I trained guys like Perence Shiri, Chiwenga, Zimondi and many top guys in the army today. Up to this day they acknowledge that I was their trainer. After this that's when I went to India. I had been appointed to the Zanu representative and to train as a pilot. This was at the end of 1974. I came back from India in 1976 when there was a lot of trouble. Macomrades akanga awurayana. Chitepo was now dead and many comrades had been arrested. When the disturbances took place Noel Mukono and Sithole are the ones who said we have a comrade that we sent to India. So I came back from India. I had finished the first stage of training as a pilot. Before I could go to the next stage, a message was sent to the Indian government that I was wanted back home.
SM: You say Mukono and Rev. Sithole are the ones that asked you to come back but then this is the time that Rev. Sithole had been removed as the leader of Zanu?
Gwindingwi: When I came back, I stayed with Sithole for a while. Sithole didn't want to learn warfare. He had come from prison and I think vana vake vakanga vari kuUS ndivo vakamuvhiringa. They were calling him saying mwana arwara what what. I told him kuti shef nyaya iri pano ndeyehondo motombokanganwa zvemhuri. Ummm, he couldn't do that.
SM: Is this where the talk that you were on Sithole's side comes from?
Gwindingwi: Yeah, but you see virtually everybody had been under Sithole. Everybody, including President Mugabe. When I went to India and came back, I didn't automatically move away from him. Why? Because all the quarrels that had happened, the killings I was not there. I didn't know who was who. I didn't know exactly what was happening. At one point I thought of going back to India. I then said I can't run away from war. You know when I came back from India, it was not by choice. The Indian government said we cannot keep you here.
You know I had the highest scholarship you could get – Amilca Cabral Scholarship. Big, big scholarship. About 900 rupees per month. I left all that and didn't finish my training, but you see don't argue with God. Don't ever regret or argue namwari nemudzimu. Do you hear me?
SM: So you stayed with Rev. Sithole for how long?
Gwindingwi: When Sithole was coming to Rhodesia for what they were calling internal settlement together with Bishop Muzorewa, that's when I denounced him saying "uum, shamwari, panoapa watengesa. Chienda hako."
SM: After denouncing him, did you go back to Zanu?
Gwindingwi: Yes. I went back to Zanla but this time I was now based in Dar es Salaam because I had joined the Tanzania Pilot School. You know after independence I once worked at Air Zimbabwe. The only problem is that I didn't have enough flight hours and the whites were still controlling the airline. Takashupika stereki because our ministers, vana Chinamano they couldn't understand these things.
SM: Can you tell us, was there anything called Zanla Kampala?
Gwindingwi: Yes, there was. Sithole akawunganidza vanhu, some of them from Zanla army who had escaped from being killed during the disturbances. (Idi) Amin said to Sithole, bring your people I will train them. That's how Sithole sent these soldiers to Kampala, Uganda.
SM: People like who?
Gwindingwi: People like Sam Chandawa, Silvester Dhibi, he used to be a lawyer, Felix Santana and others. These soldiers vakazouya kuno during the Internal Settlement. Some of them went into the field supporting mabhunu nana Sithole. Some of them were captured by macomrades.
SM: And you, this time where were you?
Gwindingwi: I was in Dar es Salaam doing my pilot course.
SM: What was causing all these divisions now?
Gwindingwi: Power, power, power! What is bringing all these divisions today? Hausikudziona? Unofunga dai vanhu vanga vaine-PFuti vasingapfurani? Answer me?
SM: Ummm…
Gwindingwi: It was power. Many people know that hondo is heading kunopera. Handiti I told you that during our time at the war-front, we already knew during those early days kuti mabhunu tinoakunda chete. We started as a group of 45 now and like I told you when I left, we were now around 2 000 comrades. There was no way the Rhodesians could defeat us. Psychologically we had won. Mapoliticians anenge akatarisaka kuti ahh, hondo yava kutohwinwa ini ndinenge ndiri papi? People positioning themselves. This is what is happening today.
When I came back from India, Lusaka was smelling of blood. I immediately went to the DRC to buy my own gun for safety. Vanhu vakaziva kuti ndine-PFuti hapana anyone who could attack me because people knew I was very good at using my gun. So when I bought the gun, I displayed it for a while so that people could see that I owned a gun. These conflicts affected the war seriously.
SM: After training as a pilot in Dar es Salaam, what then happened?
Gwindingwi: We got our independence while I was still in Dar es Salaam. I actually got married to a Tanzania. From Dar es Salaam that's when I came back and joined Air Zimbabwe.
SM: When you look back at the role you played during the liberation struggle, do you have any regrets?
Gwindingwi: No, not really because nyika yacho takaitora. These other things about the disparities of wealth and all that, these are things that happened tasunungura nyika yacho. No one can stop me now from going anywhere I want in Zimbabwe. Zvimwe zvese zvakuitika its human nature.
SM: During your time at the war-front, are there some incidents that when you remember, they still haunt you?
Gwindingwi: Yes, yes. You know sometimes after defeating the Rhodesian forces, they would go in the villages and starting shooting people for nothing. You would arrive and see povho yakarakashwa. What do you do? Unoita sei? Killing innocent and defenceless people. Unokanda-PFuti pasi woti saka vana ava nanamai ava vadii? Such things really touched me. But this would give us more courage to fight. Tichasangana, tokupedzai chete.
SM: Are you happy with where Zimbabwe is now?
Gwindingwi: Yeah, I am happy. It's alright. Certain things will solve themselves. The solution to all that is happening is with the people. I told you that the people are the makers of history. The people and the people alone are the makers of history.
Source - the standrad
All articles and letters published on Bulawayo24 have been independently written by members of Bulawayo24's community. The views of users published on Bulawayo24 are therefore their own and do not necessarily represent the views of Bulawayo24. Bulawayo24 editors also reserve the right to edit or delete any and all comments received.