Opinion / Columnist
Rename Zimbabwe - need for rebranding !
13 Nov 2016 at 17:06hrs |
Views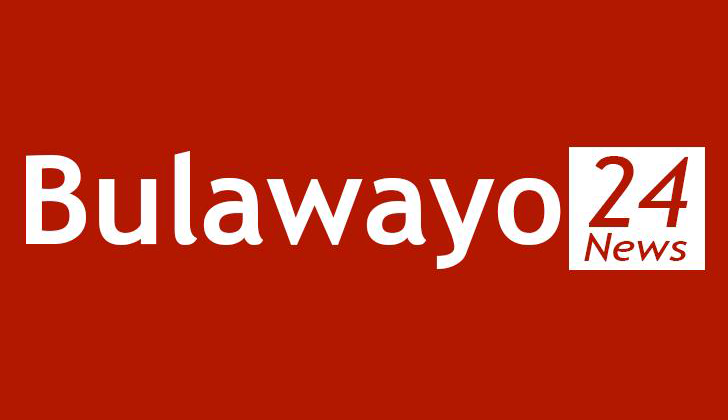 Preparing for the end of Mugabe and ZanuPF

As the end of Mugabe's grip on power is inching disastrously to an end, Zimbabweans need to start thinking long and hard as to what kind of a country they want to live in. There is an overwhelming need to overhaul the whole system, culture and brand associated with Mugabe and ZanuPF. That is assuming that in a not so distant future ZanuPF will be cast into oblivion not by a force outside its control but by the virtue of its own self-destruction. The writing is on the wall much to many ordinary people's amusement amidst hopefulness. ZanuPF and Mugabe are sluggishly coming to an end. One does not have to be a political scientist to see astonishingly wide cracks within ZanuPF which by day add to the increasingly inevitable demise of ZanuPF.
As for the end of Mugabe, we leave it to God, no need for further comment.

ZanuPF's powerful grandees have been preparing secretly for the inevitable death of ZanuPF. They have been looting state resources shamelessly and hiding their loot in foreign countries' safe havens. They have looted so much that there is nothing worthwhile left in the coffers of the country hence as a final insult to the people they are introducing worthless bond notes – fake money . What it means is that ZanuPF grandees will take all the money with them out of the country when the ZanuPF project finally dies a death. Ordinary Zimbabweans will be left with fake money in the form of so called bond notes.
Renaming Zimbabwe
When the end of Mugabe and ZanuPF finally reach the end, Zimbabweans must be ready to pick up the pieces, dust themselves up and start a new beginning. This new beginning must be bold, daring, reassuring and people driven .It must start by the rebranding of the country. This rebranding process must start by renaming Zimbabwe. A new name is required so that with the demise of the ZanuPF regime and all that it stands for, a new country can be reborn . The name Zimbabwe has become toxic, divisive and synonymous with corruption and idiocy. Consider this : the death of thousands of defenceless citizens during the so called gukurahundi massacres, the collapse of the economy which saw hyper inflation never seen anywhere in the world where basically all Zimbabweans became billionaires, corruption on a massive scale with the country losing billions of money from diamonds, hospital closures leaving children, elderly and the sick dying, hospitals have become death traps, citizens disappearing without a trace, elections rigged, political opponents imprisoned, pseudo army running the show (green bombers) and the looming introduction of fake currency . Surely we must refuse to inherit this shocking state of affairs.
A change of name will bring hope to the hopeless and the dispossessed. Further a change of name will bring dignity to our people who suffer so much abuse, indignity, shame and humiliation wherever they dwell and toil in the world. Many Zimbabweans love their country and want their country to succeed and earn respect in the world .There are many who will say it's rather childish or simplistic to suggest that the country should consider a name change . In my view, it is imperative that the new generation of our people embrace new ways of living peacefully with each other, embrace democratic principles of electing their leaders, build and grow the economy for the benefit of all, restore dignity for all the people regardless of their race, colour, creed, tribe, sexual orientation or political orientation . The new generation will need to aspire to build a country where children will go to the best schools, where children will grow with good prospects for the future, where life will be saved in hospitals, where our people will be proud of their country wherever they are in the world. 

Rebranding Zimbabwe will be a proportionate and necessary step to take to correct the wrongs of the past – to rebuild from the decades of destruction of our social, economic and moral fabric as a people.

What name then?
The new name should be decided in a referendum when the country turns a new page in the near future.
The name Zimbabwe was imposed on us by those who participated in the liberation war in the 1960s and 1970s. The name Zimbabwe was officially adopted in 1980 when the country got independence from Britain. Remember before then the country had been known by different names at different times, we had Southern Rhodesia, Rhodesia and Zimbabwe-Rhodesia. Of course prior to independence in 1980 other names were muted for Zimbabwe for example Monomotapa, Matshobana and Matopos to name just a few. The current name is not all inclusive and does not reflect the cultural diversity and the geography our country. Consulting the people to find a suitable name for their country will be a democratic exercise, which if done successfully will have the potential to bind the whole country and its people together and give the people a renewed sense of dignity, purpose, optimism and one destiny. Why not rename the country Zambesia, Zimbabwe Matopo, Limpompoland, New Zimbabwe or United People of Zimbabwe (UPZ). It can be done with a view to bring the country together, move forward and forge together for the better future for all. 

The future for our country
The country will survive the current turmoil, which of course is man-made. The current regime has seized to be a government of the people and have become a government against the people. How on earth can one continue to defend a government which presides over mass scale of corruption, monumental economic collapse, catastrophic collapse of the healthcare system, a country left with no currency of its own but on the verge of introducing fake currency, a government fighting itself and ignoring the suffering of the people . The country will survive and the people will rise again and chart their own destiny as a united people. It is therefore imperative that our people need to come together and start planning for the future. A name change would be a bold statement to the world, to show the world that we are, after all a wise and confident nation, outward looking, aspirational and inspirational .Love Zimbabwe ? Prove it!
Sipho Phani Sibanda is a political novice who prides himself in exercising his constitutional right of freedom of speech. He believes that the future of our country should be a concern for everyone with a Zimbabwe DNA. The forecast for the country is perilous unless we all stand up and together to take charge of our own destiny as a people.
 Sipho Phani can be contacted via email: siphops2002@yahoo.co.uk
Source - Sipho Phani Sibanda
All articles and letters published on Bulawayo24 have been independently written by members of Bulawayo24's community. The views of users published on Bulawayo24 are therefore their own and do not necessarily represent the views of Bulawayo24. Bulawayo24 editors also reserve the right to edit or delete any and all comments received.