Opinion / Columnist
The tale of Mandela and Obama the two statesmen
18 Jan 2011 at 12:33hrs |
Views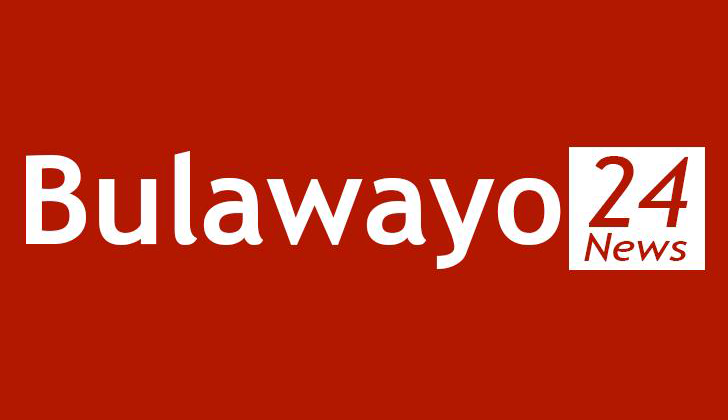 Barack Obama and Nelson Mandela are probably the most popular black leaders alive today as attested by the popularity of memorabilia bearing their names or images.
The excitement the two arouse especially in Africa is demonstrated by the anxiety that has followed rumours that the American President might be visiting the continent later this year.
With the fanatical following the two personalities attract it was just a matter of time before publicity experts and marketers found an agenda to unite them on a common cause.
It happened last year when Obama was invited to write the foreword to Mandela's latest book Conversations With Myself published in October 2010.
"Underneath the history that has been made, there is a human being who chose hope over fear-progress over the prisons of the past," Obama notes in the foreword, continuing:
"And I am reminded that even as he has become a legend, to know the man…is to respect him even more".
Although the two leaders hail from countries that are oceans apart a run through their lives reveals they share more than just being Nobel Peace Prize laureates and having their thoughts bound in one book.
Barack Obama and Nelson Mandela's shared values serve as an important lesson to most African leaders whose agenda in politics is more often than not to amass wealth and bask in the glory of power.
Halfway through his presidential term and dogged by several setbacks, that include a battering of his party in midterm elections, Obama has proved to the world that his historic presidency is more than just an act of affirmative action.
Apart from painstakingly instituting a far-reaching healthcare regime that could see millions of low income citizens access health insurance, President Obama has been hailed for his display of bold leadership in tackling sensitive issues like reforming the housing insurance policy, modernising the US military, pulling out of Iraq, offering billions of federal dollars in an ambitious economic stimulus plan, signing a nuclear non-proliferation deal with Russia and ending the use of torture as a means of extracting information from terror suspects.
Obama and Mandela's astute dedication to the welfare of their fellow countrymen is affirmed by the fact that they started their careers as community leaders advocating justice, equal rights and opportunities for black people in deeply racial societies.
While Obama quit the comforts of a well paying white-collar job in a Chicago financial consulting firm to work as a community organiser in poor black neighbourhoods, Mandela left his Transkei royal family where he was destined to be a tribal chieftain to pursue matters of national interest in Johannesburg.
In Dreams From My Father, Obama recounts the disapproval among his colleagues when he decided to be a community organiser, a poorly-paying job that entailed working with folks from poor neighbourhoods.
Although they both played a significant role in crystallising and consolidating the black man's belief in his potential and abilities in their respective countries, where decades of oppression and lack of opportunities have greatly hampered black self esteem, both Obama's and Mandela's efforts would have been impossible without the foundations laid by their predecessors, some of whom died for their causes.
The American civil rights cause was spearheaded decades earlier by Dr Martin Luther King Junior and Malcom X while Steve Biko, Alfred Luthuli, Oliver Tambo and Walter Sisulu played a key role in paving the way for the defeat of apartheid which culminated with Mandela winning the presidency.
Obama's achievements have been hailed as being framed in Dr King's "I have a dream" vision. "If Barack Obama is the Joshua who has led the African-Americans to the greatest political achievement, Dr Luther King Jr. was the Moses who led them through the wilderness of racial discrimination and segregation into political achievements and human destiny," wrote the Daily Sun, a Nigerian publication, in 2008.
After being elected the first black South African president in 1994 Nelson Mandela became the global symbol of human freedom, forgiveness and reconciliation when he decided to adopt moderate politics of pulling together a people divided by centuries of racial prejudice under the umbrella of a "rainbow nation".
The fact that President Obama garnered votes across the races on his way to the White House underlines his brand of moderate and reconciliatory politics.
To demonstrate his determination to walk the talk of his liberal political philosophy Obama disowned a fiery cleric Rev Jeremiah Wright for uttering racially charged remarks that alleged "the US government was responsible for terrorism and invented HIV to kill black people".
Rev Wright is the man who inspired the American president's Christian belief 20 years ago after the latter attended a service in the Trinity United Church of Christ in Chicago where the day's sermon was aptly named The Audacity of Hope, a phrase Obama would later adopt as the title for his second book.
The reverend also presided over the president's wedding and baptism of his two daughters. "I have been a member of Trinity United Church of Christ since 1992, and have known Reverend Wright for 20 years," the then Illinois Senator said when disowning the clergyman during a campaign rally in North Carolina in 2008.
"The comments rightly offend all Americans and they should be denounced. And that's what I'm doing very clearly and unequivocally today".
Mandela had to make the same kind of sacrifice when he divorced his wife of 35 years Winnie Madikizela-Mandela for engaging in activities that the elderly statesman couldn't agree with.
But this was not the first time that Madiba was paying a personal price for being a freedom fighter. His first wife Evelyn Mase had divorced him because of his decision to lead the people in the fight against oppression.
"I love playing and chatting with children, giving them a bath, feeding and putting them to bed with a little story, and being away from the family has troubled me throughout my political life," Madiba says in Conversations With Myself.
Like the Mandelas, the young Obama family was also not spared by the vagaries of calling a popular politician father and husband. Both of these history makers owe their popularity and rise to power to their tolerant nature and eloquence.
Nelson Mandela wowed millions across the globe with his powerfully worded message of forgiveness and hope during his inauguration as South Africa's first black president in May 1994.
"Let there be work, bread, water and salt for all…Never, never and never again shall it be that this beautiful land will again experience the oppression of one by another and suffer the indignity of being the skunk of the world," he proclaimed from the Union Buildings in Pretoria.
The rapturous excitement these timeless words evoked was enacted 10 years later in Boston when Obama delivered the keynote address during the 2004 Democratic National Convention.
The duo have published best selling memoirs with Mandela's Long Walk To Freedom having sold more than six million copies. The Audacity of Hope and Dreams From My Father had earned the US President well over $5.5 million by the end of 2009.
Just like the South African living legend who was urged by his fellow political prisoners to write about his inspiring life struggles while still in Robben Island, Barack Obama was approached by a publisher after he was elected the first African American President of the prestigious Harvard Law Review who nudged him to pen his life story.
However unlike Obama who was a freeman when he was compiling his memoirs, Mandela had to write his book secretly for months in his cell after a long and tiring day working in the limestone quarries of Robben Island.
And even with all these efforts Madiba's labours would have been in vain had he not made copies of the original manuscript which prison authorities later discovered.
The fact that the two leaders were brought up and nurtured by guardians other than their parents might have been instrumental in shaping their humility which helped them remain level headed.
While Obama spent most of his childhood with his maternal grandparents Mandela was sent from his mother's house in the village of Qunu upon his father's death to live in Chief Jongintaba Dalindyebo's royal residence in Mqhekezweni.
These distinguished guardians not only played key roles in laying the ideological foundations in the minds of their young protégés but also in securing them places in exclusive private schools where their talent and skills would be horned for the destinies that awaited them.
"It wasn't easy to get me in…there was a long waiting list, and I was considered only because of the intervention of Gramp's boss," Obama explains the circumstances surrounding his admission to the prestigious Punahou School in Honolulu, Hawaii.
The influence of Chief Jongintaba was also instrumental in Mandela being enrolled in the then elite Clarkebury Institute in Transkei.
As expected both leaders graduated from these schools to join colleges where they were actively involved in student politics and activism. Mandela proceeded to Fort Hare University while Obama gained admission to Harvard Law School.
Both Mandela and Obama turned down opportunities to put their talents in self-advancing endeavours and instead invested their time and energy in acts of ill paying work to liberate their people from physical, social and mental bondage.
This perhaps came naturally given that both were politically active lawyers who started their careers serving poor African clientele.
Mandela teamed up with Oliver Tambo to establish the first black owned law firm in Johannesburg that handled grievances of poor Africans who couldn't afford the services of white lawyers.
Source - Byo24News
All articles and letters published on Bulawayo24 have been independently written by members of Bulawayo24's community. The views of users published on Bulawayo24 are therefore their own and do not necessarily represent the views of Bulawayo24. Bulawayo24 editors also reserve the right to edit or delete any and all comments received.