Opinion / Columnist
Time for Africa to stand on its own
29 May 2015 at 16:04hrs |
Views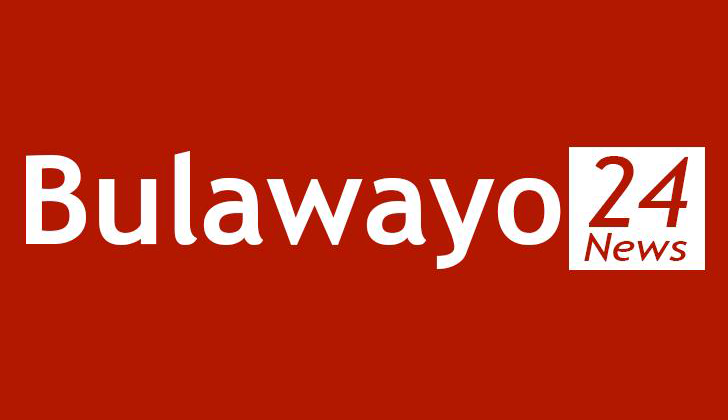 As the continent continues to celebrate the Africa Day which came about some fifty-two (52) years ago, on 25 May 1963 when some independent African States gathered in Addis Ababa, Ethiopia to form the then Organisation of African Unity (OAU), now African Union (AU), Africa should now take stock and stand on its own and chat the way forward. It is now the time for Africa to realize that the york of colonial rule is over hence every available resource belongs to the African people.
Since the continent is endowed with vast natural resources and educated manpower the time has come for the continent to wean itself off from dependence. This continent should put behind the crybaby mentality and become original in its dealings with the international community. It is high time for Africa to unite in all spheres of life that include political, economical, cultural and as envisioned by the founding fathers of AU, Kwame Nkrumah, Julius Nyerere and others.
Africa should be in a position to use its natural resources for the benefit of its people. The continent should desist from relying on foreign aid as the aid normally comes with strings attached. History has shown that foreign aid has not come cheap to the African continent as many countries end up falling victims to manipulation by western countries. Recently Tanzanian, President Jakaya Kikwete blasted foreign aid as having "degrading conditions" after donors withheld funds meant for Tanzania over allegations by western countries of corruption, poor governance and slow pace of reforms by the Tanzanian government.
Now that fifty two (52) years has passed since the African states came together for the formation of this African board, African leaders should make sure that they decolonize themselves from western bondage. African leaders should realize that Africa is for Africans and they should do away with rushing to the western countries whenever a problem emanates in the continent. Africans should learn to realize that African problems can be solved by Africans alone. Rushing to western capitals seeking for solutions brings nothing back but only divisions in the continent.
Africa should correct past mistakes that led other African leaders to be assassinated and others arrested by the International Criminal Court (ICC) just because some of our African leaders chose to be aligned with western countries on important decisions. For example the assassination of Murmur Gaddaffi by the Libyan rebels supported by the so called allied forces and the arrest and subsequent trial and conviction of former Liberian leader Charles Taylor by the ICC was made possible because some of the African leaders chose to be aligned to the western countries that sort their goals to be fulfilled. So such mistakes should not be repeated hence, Africa should unite and fight together against external forces that seek to divide the continent.
It is high time that the African continent begins to talk with one voice so as to earn the continent respect globally. The trend which has been happening in Africa is that African leaders have been manipulated by western countries who wanted them to dance according to what the western countries wanted them to do. In actual fact western countries have used that colonial bondage to oppress African countries to the extent that African countries became aligned to their former colonisers in an unhealthy situation which has been retrogressive in terms of development.
The fact that western countries like Britain, France, Italy, Germany etc that arranged and planned how to colonize Africa in the Berlin Congress in 1884, planted their colonial legacies in the different African states made it easy for them to manipulate whatever African states might think and plan to do.
Now that the African continent is celebrating fifty two years of unity, the continent should wean itself off from its former colonial masters as to chat her destine for the prosperity of this continent. It is high time that Africa use its own resources for the benefit of the continent.
African leaders should stand guided by Pan-Africanism that give the concept of ubuntu and unhu as the way forward in deciding and planning what the African continent needs to do. In actual fact Africa should now be vocal in championing the needs for the Africans in the international community especially when they attend the United Nations (UN) General Assembly.
The road that have been championed by the current Chairman of the AU and SADC, President Robert Gabriel Mugabe, that reforms in the UN should be made as to accommodate African interests should be taken aboard and seriously by all African states. As such, that move should be the voice of any African leader to the western countries as to force the UN to be accommodative of all countries' interests regardless of geographical and economic standing of that particular country.
It is now refreshing that the AU has now chosen ten (10) countries that have become to be known as the Committee of 10 (C10) to champion the negotiations with the super powers so that they allow an African country to have a permanent seat in the UN Security Council. The committee of 10 which has already started the ball rolling more than two years ago is currently having meetings with various countries which are in the UNSC as a way of making sure that they accept the continent`s plea.
The UNSC which comprises of Britain, China, France, Russia and United States of America (USA) has been comprised with those countries since the formation of the UN in 1945 making it impossible for other countries to get their voices heard. So the C10 which comprises of Algeria, Congo DR, Equatorial Guinea, Kenya, Libya, Namibia, Senegal, Sierra Leorne and Zambia should be commended for such a good work which they are doing in confronting the UNSC so that it is reformed.
For that reason all African states should remain united and always speak with one voice during international summits or meetings so that African interests are not trampled upon.
-----------
Hanyani Matitemba can be contacted at mhanyani@yahoo.com
Source - Mukachana Hanyani
All articles and letters published on Bulawayo24 have been independently written by members of Bulawayo24's community. The views of users published on Bulawayo24 are therefore their own and do not necessarily represent the views of Bulawayo24. Bulawayo24 editors also reserve the right to edit or delete any and all comments received.