Opinion / Columnist
Zapu youth leader warns of Dabengwa 'braai stick agenda again'.
28 May 2015 at 17:09hrs |
Views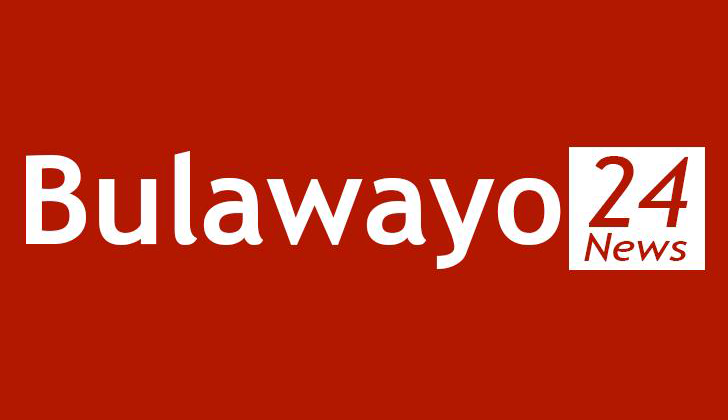 A disgruntled Zapu SA provincial official has urged residents of Bulawayo not to be misled into voting for his party as leader Dumiso Dabengwa wants to use their votes and his fielded candidates in the upcoming by-elections as "udlawu" a braai just to dilute votes so that Zanu PF wins.
In 2010, Dabengwa bragged in media that he worked tirelessly with Zanu PF in using the Mavambo Kusile leader Simba Makoni as braai stick to prevent the much needed democratic change in the country which could have seen former Prime Minister Morgan Tsvangirai as an outright winner and elected as president of the country.
"Dabengwa is out to deliver Bulawayo to Zanu PF as he did with the country in 2008," said an angry youth on condition of anonymity fearing reprisals.
"Dabengwa and our Secretary General S Mnkandla are Zanu PF. We recently discovered that they are working with some influential people within that party. They have been misleading us a lot and it is very painful because some of us are serious in growing the party. People must not be used by them."
He further challenged Bulawayo residents and other areas where Dabengwa will field candidates to vote independent candidates in numbers.
"People must vote for independent candidates as they are the only ones who represent people at heart. All these other old Dabengwa friends masquerading as candidates are there to push his agenda and protect his interests at Zanu. We do not want to play games anymore. We are tired of being used in manipulating people. This leader takes people as his little coins in his wallet. Such people who are enjoying benefits of Zanu must not be given any relevance in Bulawayo," he said.
The youth leader also went on to brand Dabengwa an "idealess hypocrite" who deserves going back to school.
Some months ago Dabengwa, has filed an Electoral Court challenge demanding an electronic voters' roll from the Zimbabwe Electoral Commission (Zec).
He further demanded that the commission compiles a new voters' roll and register in accordance with the country's new Constitution.
"Dabengwa is very illiterate. He raises concerns about the voters roll and goes on to participate in the by elections under the same voters roll he is crying about. This on its own proves how the man is working hard with Zanu to get them those seats in Bulawayo."
The youth leader also mentioned that Bulawayo residents should remember there is not even a single thing that Dabengwa has done for them as a politician.
"Dabengwa has never been progressive in anything. He ate the money for Zambezi Water project where he built a house for his girl friend in Matshamhlophe. We have those details if he keeps making noise we will leak them. He still has to clear his name in abducting the still missing Patrick Nabanyama and murder of Cain Nkala who wanted to expose him. People should also recall the issue of Chiru farm where he helped in destroying of homes like Murambatsvina saga. The man has been bad news from the liberation struggle days he helped in assassinations of Nikita Aflred Mangena, Jason Ziyaphapha Moyo and Intelligence supremo Ethen Dube. Let's forget putting such people in any public office. As it is Zapu is still inside Zanu. Zanu + Zapu equal Zanu PF that is their slogan," he added.
He further stated that together with Mnkandla, Dabengwa recently rigged elections where they imposed their preferred candidates.
"Some few weeks ago we had an appointive youths and women's conference not elective. Our things are done in Zanu PF style. No one was elected instead they appointed their people and it is sad indeed. We need both of them gone. Even here in SA we have a big problem where his imposed elders are harassing us. We wrote them a letter complaining but they ignored us. We will not be forced into silence until they do things properly."
A national executive member also confirmed this and hinted that they are tired of Dabengwa the way the country is tired with president Mugabe.
Zapu is scheduled to hold its congress later this year and there are strong increasing calls for Dabengwa to pave way for a new generation.
Few months ago reports said the party was financial crippled and will fail to host its congress later this year Dabengwa's leadership is not dethroned.
"The party does not have a single cent or an office to operate from. Party members should realise that it's high time Dabengwa and his cabal are removed from office so we prepare for our congress. As long Dabengwa and his gang are present we will not manage to have a congress as funders and well-wishers are no longer interested in associating with an idea-less and clueless person. Since 2009 we have had more suspensions and resignations than mobilising people which is of great concern if you are a serious political party," he said.
In 2011, former Zapu youth president, Mehluli Moyo who resigned as youth leader in 2013 was quoted in media describing Dabengwa, as a dictator, sell out and agent of his former Zanu (PF) party and out to destroy Zapu.
He further criticised him for embezzling funds meant for Matabeleland Zambezi Water Project (MZWP), for committing grossly human rights abuses at Chiru Farm which left thousands homeless when he was Home Affairs Minister and for having vast businesses empires here where he nearly owns half of Matabeleland and in South Africa where he has a lot of properties.
Dabengwa who is said to be a close ally of outspoken war veteran, Edward "Ngayaya" Ndlovu was also blamed for destroying Zapu external provinces where he imposed his blue-eyed boys and unconstitutional suspending Rt. Col Ray Ncube, Smiley Dube, Cyril Ndebele and Evans Ndebele who had a potential of growing Zapu.
Of late, there have been growing calls for Dabengwa to hand over reigns of party leadership to young people like Dr. Larry Mbobo, Rt Col. Ray Ncube, Stylish Magida, intelligence supremo Thebe and party vice president Emelia Mukarakatirwa.
Six years ago Zapu divorced from a 21 year old marriage with Zanu (PF).
Efforts to get comments from Zapu spokesperson, Mjobisa Noko and Dabengwa were fruitless as they were unreachable.
thabanidube2015@gmail.com
Source - Thabani Dube
All articles and letters published on Bulawayo24 have been independently written by members of Bulawayo24's community. The views of users published on Bulawayo24 are therefore their own and do not necessarily represent the views of Bulawayo24. Bulawayo24 editors also reserve the right to edit or delete any and all comments received.