Opinion / Columnist
Photos of Mugabe cause media storm for sadistic pleasure of seeing a tyrant humbled!
05 Feb 2015 at 15:26hrs |
Views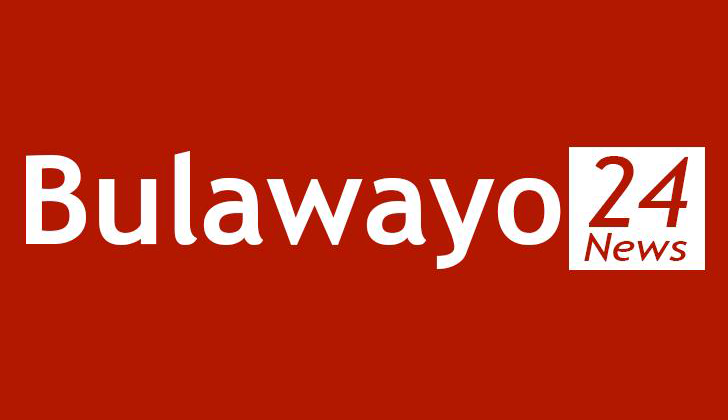 The photographs and videos of Mugabe stumbling and falling have caused a media storm. Everyone wants to Mugabe fall, some people have one of the photos as the screen saver on their mobile phones and computers; just for the sadistic pleasure of seeing a corrupt and murderous tyrant humbled. The last time they got a similar buzz was when they saw Libya's tyrant, Gaddafi, being flash out of a storm drain and dispatch like a sewer rat he was!
"The misrepresentations and morbid celebrations of the incident by malcontents is the real news here and not the alleged fall as there was none," explained Information Minister, Professor Moyo.

"What happened is that the President tripped over a hump on the carpet on one of the steps of the dais as he was stepping down from the platform but he remarkably managed to break the fall on his own." Why not just call him minister of misinformation and be done with it!
The problem with propagandists like Professor Moyo is that there have been lying about everything for so long they have now become the real victims of their own brainwashing – they have become over confidence in their own spin ability they now believe they can tell Mugabe did not fall and expect the world to believe that when we can see videos and photographs of Mugabe falling with our own eyes.
Not even a million man-hours of spin from Professor Moyo and the whole Zanu PF propaganda machine can undo what the two photographs; first showing a panic stricken Mugabe clasping thin air on his way down and the second showing him on all four with his aids reaching to help him back on his feet.
Mugabe is old and frail. He has been a corrupt and tyrannical leader, a complete disaster for the nation, and should have left office decades ago. After 35 years of failed leadership it is a complete nonsense for him to still hang on to power claiming he is the only one competent to rule when the record shows that he one of the most incompetent leaders the nation could have.
At 90 years of age it is complete nonsense for Mugabe to still pretend he has the energy to carry out the physically and mentally demanding tasks of being national leader. Physically, it is clear he now needs one of those all-round supporting frames for toddler who cannot even stand up. And mentally, he needs an adrenaline shot every hour on the hour or else his wife shouting "Stop it!" just to keep him awake!
If the people of Zimbabwe had elected feeble man who really has no clue where he is to lead them in a free, fair and credible then it will be understandable, it is their choice. Mugabe and Zanu PF rigged the 2013 elections just as they have rigged all the other elections for the last 35 years! The people of Zimbabwe never elected Mugabe and no amount of propaganda can ever change that fact.
After rigging the 2013 elections Mugabe had to rig economic reform to stay in power. Whilst Mugabe has been able to cheat and bamboozle the like of Tsvangirai and Mai Mujuru with easy to stay in power he has clear failed to do the same with the economy.
After decades of denying the cancerous problems of mismanagement and corruption whilst blaming the drought, Western sanctions, etc. for the nation's poor economic performance the cancers have spread and grown into tumour the size of tennis balls and they are now killing the national economy.
Mugabe's ZimAsset is dead in the water because no donors have the money to waste on a plan doomed to fail. The Zimbabwe economy is in total meltdown; companies continue to close throwing even more people on the Mount Everest high unemployed mountain, 2 million Zimbabweans are now living in abject poverty, etc. And as long as Mugabe and Zanu PF remain in power the economic meltdown is set to get worse.
Mugabe has superglued himself to State House like a binnacle to a rock, the heat generated from the economic meltdown will force this binnacle to let go or be fried. At the end of the day it is the decades of misrule - not Tsvangirai, Mujuru, or anyone else - that will pull Mugabe down and, this time, he will NOT get up!
Source - Wilbert Mukori
All articles and letters published on Bulawayo24 have been independently written by members of Bulawayo24's community. The views of users published on Bulawayo24 are therefore their own and do not necessarily represent the views of Bulawayo24. Bulawayo24 editors also reserve the right to edit or delete any and all comments received.