Opinion / Columnist
Repositioning for post-election engagement
29 Jun 2013 at 06:27hrs |
Views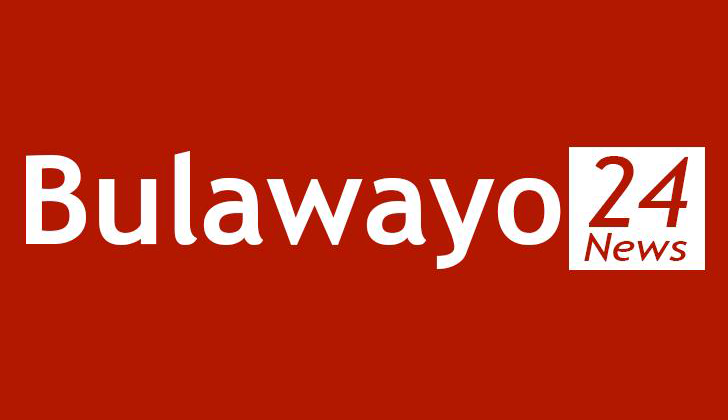 First, the grand alliance. More accurately called the grand headache, this has always been an anguished wish for Tsvangirai and for the strong but losing anti-Zanu-PF lobby in the West, than an imperative of local politics and local politicians.
At the time of writing, the activities at the nomination court have been demolishing the supposed alliance in grand style, and with it grand headlines from warped newsrooms! Tsvangirai has registered under MDC-T. Makoni has receded to Makoni West where he will meet his fate at the hands of a young boy called Chipanga.
Oh, how are the mighty fallen! Dabengwa has registered for presidency. His fate needs no divination. Welshman Ncube has registered as a presidential candidate. At the time of writing, Mutumwa Mawere was trying to register, I don't know with what result. It explains his frenetic quest for dual citizenship, hopefully to double his chances of presidency: here in Zimbabwe, the land he doubts, there is South Africa, the home he borrows.
Does he remember our altercation, that altercation he thought he had won through my calculated silence? Today vengeance is mine, and I can goad and irritate him, at a time answering back will prove too costly.
True to his surname, he is an eleventh hour entry, very sure to skid down the slope! Kumawere.
The happy see-saw
Of course Ncube and Makoni make interesting see-saw partners. One started up, started presidential, until gravity beckoned and brought him right down to the earth's navel. That was Simba in 2008! The other was more geometrical, choosing to start in a Bulawayo constituency. He lost.
That means the fate was the same, but less thudding arguably. Today he has scaled up the ladder, to reach the plinth of presidency, that is if a failed attempt is generously interpreted as amounting to a beginning. Well, that's Welshman Ncube. As with Simba, it is not very hard to predict his end.
All that remains to conjecture is whether or not his failure will be a gallant one. But even though the grand headache has ended, still it is worth analysing, given what it suggested potentially, given that it might be revisited in the event - quite unlikely - of a hung result.
Two bare and bitter politicians
I said the grand alliance was driven by outsiders. That it was. It was founded on a terrified discovery of serious weaknesses by those who had created an opposition project here to oust Zanu-PF. Tsvangirai has become weak, very weak, and his two alter egos have always been Simba Makoni and Dumiso Dabengwa. Two very bare but bitter politicians who cannot wait to see the back of President Mugabe. Their bareness comes from the fact that collectively and singly, their bitterness has failed to find organizational root and support on the ground, whether within Zanu-PF or beyond it.
Indeed their bareness comes from their fast fading aura as once revered figures from history, or from some vaunted technocratic past. That vanishing aura threatens to outpace their fast-setting prospects in politics, which is why any combination which promises to shake their bête noire becomes politically affable. Hence their willingness to prostrate themselves before a man they bedim by way of intrinsic qualities, indeed prostrate themselves before politics which sit oddly with, smell odious against, what they espoused in their heroic past.
Theirs is bitter hatred that eats scruples and repudiates an honourable history.
Supplanting, surpassing liberation politics
But there is a deeper worry compounding their desperation. By launching a Zapu which could not be the real, legendary ZAPU of Joshua Nkomo, Dabengwa not just retreated to a tribal shell; he forfeited and ceded all prospects in Zanu-PF to his wartime juniors.
Simply, he can't be a claimant to a post inside a party whose membership he has renounced. And rejoining is more mortifying: he would now have to salute his erstwhile juniors, a situation far more humiliating than saluting President Mugabe, his genuine senior and wished-for sparring partner.
And what is true of Dabengwa becomes vicariously true for Makoni. And both have denied themselves the benefit of conjecture. Everyone now knows their worth by way of their constituencies out there. Their constituencies barely go beyond the doorstep, are negatively populous!
And since the two's prospects can no longer be pursued within Zanu-PF, both are now bent on destroying Zanu-PF, and supplanting and surpassing liberation politics in the country in favour of a new type of politics and organization which make them eligible once more, which make them equal or better than their peers after a Zanu-PF dominated era. And the instrument for that scenario would have been Mavambo in alliance with the two MDCs in 2008. It failed.
That instrument would have been Zapu after Mavambo, again in alliance with the two MDCs. That, too, failed. That instrument would have been the grand alliance of 2013, what Makoni tried to rename Movement for Real Change. Again, that has failed. We are looking at the inventiveness of severely weakened politicians looking at a salvage, looking for a revival formulae. And without any support base, time or organizational infrastructure, they sought to ride on the two MDCs.
Soiling pretty faces
The wish for a grand alliance, too, emanates from a recognition and admission that both MDC formations have severely declined from their relative zenith of 2008. It is also a recognition that both Mavambo and its tribal successor offshoot, Zapu, have lost their appeal as vehicles through which to disrupt and destabilise Zanu-PF. After all collaboration between Mavambo, and then Zapu, and the MDC formations pre-dates 2008 elections, which means the so-called grand alliance is an old collaboration that until recently was being managed covertly. The fact of mutually diminished prospects is what has foully thrust it into the open, much like a pussing ulcer. Morgan Tsvangirai and his MDC-T have become too blunt and too disabled to handily advance western interests.
They have soiled the facade of integrity and democracy, the two factors which gave their sell-out politics pretty faces and decency. Their handlers have seen this decline, even revealing it to the world. Rather than watch helplessly as its strategic prospects in Zimbabwe wash away irrecoverably, the West has taken a new stance which requires a nuanced understanding for an effective counter.
The new West
The hard-liners within the West continue to attack Zanu-PF, to support MDC-T, or both, hoping that perchance MDC-T and Tsvangirai may just pull a miracle. Or that Zanu-PF may just make some costly strategic last-minute blunder which the opposition may capitalize on. This is why so much had been invested in both litigation and Sadc.
The membership in this camp though is small - very small - and is gnawed by serious self-doubts that often express themselves in contradictory advice and stance on Zimbabwe. But they need some parapet, which is where the advocacy NGOs come in handy. In their attack and/or support stance against Zanu-PF and for the MDCs respectively, they keep sending assessment teams in the country both to damage-probe and to sustain some strings of contact with Zanu-PF in anticipation of its victory which they hope to avert. This is a very anxious camp nowadays.
Disappointed but pragmatic
The soft-liners come in two sub-camps. There is a camp which is angry or disappointed but pragmatic enough to face the inevitable. This camp will neither cultivate Zanu-PF nor provoke or upset it. It has adopted a standstill position, waiting for time to deliver its merciless verdict.
But the anti-Zanu-PF reflex simmers, politely expressing itself as measured criticism of processes and/or incidents in the country, balanced off by way of unusually loud protestations at wild statements by errant politicians from own home governments or region. We saw this when reckless comments were made around re-engagement mission of Chinamasa, and also when Brussels almost got its fact-finding mission stopped from coming.
Of course, the still position is disguised through periodic diplomatic visits to Zimbabwe done in the name of the inclusive Government, falsely distributing attention evenly across GPA parties.
The group has a nice lip but a closed (not fisted) palm. It won't relate to Zanu-PF or its ministries meaningfully.
Saving a losing MDC
Then there is a camp which is very actively engaging Zanu-PF while also working with the MDC-T, both directly and through MDC-affiliated advocacy NGOs. What distinguishes it from hard-liners is the end-goal. It accepts a Zanu-PF victory as inevitable. But it hopes to cultivate the prospective winner's goodwill, while ensuring MDC-T remains intact organizationally, and significant legislatively so it holds Zanu-PF in moderation or in check when a new dispensation comes. The goal is to deny Zanu-PF a landslide, akin to the 1980 one.
Or the obverse, to avert the complete annihilation of the MDC-T both as a party and as an opposition. This group will not hesitate to cultivate internal dissent in Zanu-PF both to erode the party's margin of victory, and to lay a basis for cross-party alliances in the future.
Nuanced tact from the EU
But both broad camps of the West converge on one thing: the need to continue hand-holding the opposition. The first camp in the hope of a fluke electoral victory, the second camp to build an strong and enduring opposition to a singly governing Zanu-PF.
And the second camp is enjoying persuasion leadership at the moment, possibly in future. Its moral high ground comes from condemning both sides of the Zimbabwean political spectrum as falling short on democracy, and in broadening its vista of political engagement to refocus on democratising the whole State of Zimbabwe. This new stance allows the camp to escape the charge of regime change, while magisterially pretending to aim for a higher, generational goal of broad democratisation which is party-blind.
Such a stance allows it to pretend indifference to any electoral outcome, even though its heart is with the MDC-T. It is a stance of resignation, but disguised as neutrality.
Repositioning for post-election engagement
The latest expression of this is an EU Parliament policy document titled "Zimbabwe's 2013 General Elections: Genuine Wind of Change?" Admitting that Zanu-PF "now attracts more public support than the MDC", the paper written by one Nils Tensi comfortably announces that MDC-T "enjoys backing from many foreign actors in the region and from overseas", an admission quite something of a taboo in the past when Europe would seek to smother the MDC formations in national drapery.
It is the paper's conclusion which is instructive: "Government turnover does not guarantee democratic change in Zimbabwe. Zanu-PF lacks democratic roots, but the MDC has, for its part, done little to prove its trustworthiness.
"Rather than asking who is in power, international analysts might want to put a stronger focus on how to actually improve Zimbabwe's political culture and institutions. Second, foreign actors need to be aware of the high degree of suspicion prevalent in Zimbabwe. The international community should act with great care to avoid unintentionally causing a counter-productive backlash."
Of course Zanu-PF has reason to smile: it took quite a lot to get the West to accept its entrenched, impregnable position, took quite a lot to get the West to downgrade the apple of its political eye - the MDC-T - from papal infallibility into the base realm of doubtful democratic credentials where Zanu-PF was the solitary, reviled denizen. The country is thus about to enter a new phase of western interference which, while a bit more enlightened, is nevertheless just as injurious.
Cursed by sentiment of the age
And the upshot? Well, for us to see the web of double-coincidences of variegated needs and wants behind the abortive launch of the grand alliance or headache. I have already underlined the shared weaknesses of Dumiso and Simba and, how through the grand alliance, both sought to re-launch their sapping careers as modernised nationalists. Their alliance with the MDCs would have inserted them into the vogue fads of "democracy" and "change", thereby giving them a fresh, modern aroma in contrast to the stale, anachronistic smell of their nationalist cousins in Zanu-PF.
For both crave to be seen as young, modern, enlightened post-Zanu-PF, post-nationalist reformers. Their liberation history would have made them collaborators who are more "majestic" than their new, stooge(y) cousins in the two MDCs. Regrettably they have suffered the curse of an age: our polarized political environment suffers no bats, half mammal, half bird.
It is an age of sharp binaries, which is why the grand alliance could not stand or survive. And when it failed, thanks to Ncube himself the big fish baited by the West using the two ex-Zanu-PF worms, Makoni and Dabengwa found themselves parting ways yet again: one to the village, the other stretching to a new, higher Elysium from a one-legged stool of tribe. They shall meet again after July 31, hopefully well enough to live much longer!
The man who ate his retirement chances
Makoni's announcement that he is doffing to Tsvangirai for presidency of the grand alliance had to come on a Thursday, a day before the sitting of the nomination court. If it didn't, Makoni would have suffered the ignominy of not appearing at all in Harare, itself the seat of the nomination court for presidential aspirants.
That would have been dramatic, giving him damning headlines. He was clever, which is why his announcement that he would not run for presidency was far from a gesture of magnanimity, of unity at all. But none of us ever thought he would take a bold plunge back to the village in which he is, regrettably, no longer at ease. As for Tsvangirai, well he went to the nomination court wearing false courage, stalked by much diminished hopes.
Facing sure softening in both Bulawayo and Harare, he shall rue the day he squandered Zanu-PF goodwill through vexatious litigation and diplomatic moves, when the better part of sense would have been to quietly engage Zanu-PF for an honourable and comfortable retirement deal.
There is a bit of anger in Zanu-PF, a sentiment which might not be very charitable after victory. Come July 31 he won't be a Prime Minister. Or the MDC-T president. Just a hobbling man smelling the greatness of yesterday, just wistfully recalling his bygone zenith. And Ncube? Well, he could have gone to Lower Gweru for a constituency.
He did not. He went to Harare for nomination not because he sees chances of ever being the President of Zimbabwe, but because he will negotiate better with Zanu-PF for some consideration after the polls. He will meet Zanu-PF as a leader of a political party, not as an MP of Lower Gweru.
That gives him status and I see value in his strategy. Fare well, fare thee well grand headache. As for Parliament, well, the ides of March is surely come. And past too.
Icho!
----------------
Nathaniel Manheru can be contacted at nathaniel.manheru@zimpapers.co.zw
Source - zimpapers
All articles and letters published on Bulawayo24 have been independently written by members of Bulawayo24's community. The views of users published on Bulawayo24 are therefore their own and do not necessarily represent the views of Bulawayo24. Bulawayo24 editors also reserve the right to edit or delete any and all comments received.