Opinion / Columnist
The secret war raging on amongst the Zimbabwe - diaspora
05 Jun 2013 at 16:27hrs |
Views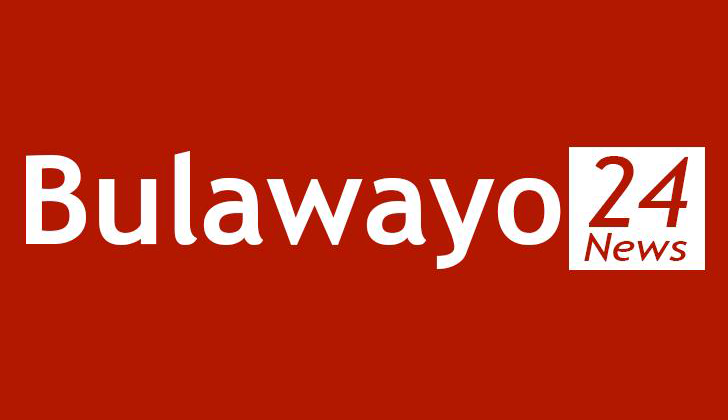 Currently within Toronto a debate is being discussed on whether sex-education needs to be overhauled to include homosexuality, and transgender updates in the curriculum; whilst also introducing it, at a younger age of around nine years. The issue of Culture and the war on morality is now being rehashed as this issue is working its way through the province. These issues are also affecting Zimbabwean parents who are also caught up in a social battle of their own, beside these ideological debates.
Far from the world of Zimbabwe-African Politics there exists a netherworld where a battle for the very Souls' of Zimbabwean psyche exists between Westernization and Culture. The playing field for this war is currently being carried out amongst the Zimbabwe Youth Generation where the hope for our society lies. Hidden and embedded within the Zimbabwe population exists, a crop of people aligned to the philosophy of Bantu; who fight this unknown War. If you are a Parent who has trouble relating to your child in the Diaspora, or a Professional who can't understand why he/she can't throw away being Zimbabwean in the Diaspora even though it doesn't help yourself, or simply if you are one of the many clueless Zimbabwean's out there; let it be known that you are not alone.
The war for the Zimbabwean soul rages on within the confines of religion and social settings all over the globe on a daily basis. For example many Africans deny "selling out", only admitting behind closed doors of their actions. They usually agree grudgingly that their way of living proves that "selling out" your culture for western values has enormous material rewards and rapid social and economic mobility within your geographical area.
Repackaging a person's Zimbabwean-ness and making it an accessory to one's Westernized persona is highly marketable and considered exotic yet still palpable within the fold of Western values. This dilemma is unique to first-generation Zimbabwe immigrants who have to make a decision between two worlds, the results of the choice made, is usually passed onto the offspring. The younger diaspora generation suffers no such tough choices because they are fully Western in thought and only psychologically Zimbabwean, in conceptualizing their descent and lineage.
The two most ferocious attack dogs for western culture without a doubt, are capitalism and the call to arms for individualism, these two tenets alone have been capable of mauling any cultural argument one can make on behalf of supporting tradition. As stalwarts for culture such as Ambuya Dyoko or Maraire, slowly dwindle in number, it is becoming glaringly obvious that Zimbabwean culture is waging guerilla warfare against a goliath.
Why is it; that the only time you can unite Zimbabweans; is at a funeral or a baby shower? The answer is simple, in times of importance such as the beginning of life or the end of life, culture always trumps any western notions a Zimbabwean individual may have. That nagging insecurity most immigrants have in the depths of their hearts is basically the guilt they feel for having turned their backs on who they used to be, in the pursuit of being capable to pay their rent and get legal papers in order to buy into the western world of material gain. "Bread and butter issues Sekuru!!" capitalism's most frequently used hamster wheel.
The real battle begins with the offspring of the immigrant generation. Whereas their parents made a choice, the younger generation is usually left to balance the two worlds they exist within by themselves. A common irritating issue that the intellectual younger generation has against the elder generation is the hands off education training they provide on cultural issues. The lack of substance and cultural depth makes it difficult for them to follow the cultural norms. The fear of explaining the unvarnished cultural norms of the village by elders makes it hard to relate to Zimbabwe from a western diaspora point of view, we are still waiting for a modern day Zimbabwean Chinua Achebe,Wilson Katiyo or Dambudzo Marechera.
What makes this issue bitter to swallow; is the manner in which an identity-vacuum within the Zimbabwe Westernized youth results with a higher propensity for juvenile detention, juvenile unwanted pregnancies and increased drug use. Therefore the question remains: Who is to blame for this predicament the immigrant-parents or the foreign born-children?
Is it imperative that foreign born children learn their parent's native tongue? Should parents demand that their children participate in the Zimbabwe cultural norms even though they themselves flout, pick and choose which ones to follow? Is it wrong if people want to disown being Zimbabwean? All these questions and many more are issues dealt with over the dinner table and barbeques all over the diaspora world.
Being a conscious person is now considered cool and eclectic, capitalism has turned this ideal from being an imperative aspect of a person's psychology into nothing more than a commodity you can purchase off the shelf like a "I'm proud to be Zimbabwean T-shirt". Many cultures face this erosion of values; and struggle to find a semblance of meaning to their people and customs.
The daily grind of being on a fast paced hamster wheel makes it difficult for most people to lift their heads up and see the writing on the wall. Allowing one's true identity to express itself is considered a luxury that most immigrants cannot afford. Nevertheless besides all this; dotted across the globe are Zimbabwean cultural freedom fighters; slowly reconverting, lost and mentally colonized Zimbabweans one at a time. The battle for the mental freedom of Zimbabweans is very much real and blazing in a firefight; unfortunately culture has always had a losing hand because it resides in the realms of visceral gut emotion, culture resides in the amygdala and the atriums of the heart where logic rarely ever makes sense.
The day when a Zimbabwean average Joe living abroad can relate everything around him/her, from Zimbabwean markers will truly be akin to Martin Luther King's "I have a dream" speech. While many Zimbabweans still fight over politics, the rest of the world leaves them alone because Zimbabweans fight over rules created by a western world long resolved over institutional dogma, or theories and precedents. Allowing Zimbabweans to be emotional over tenets established far from their rural homelands, the western world having colonized the Zimbabwean rational mind with western precepts realizes that the real battle that remains for Westernization; is the essence of being Zimbabwean. The soul of the African, and control over his/her psyche.
Please do not stress yourself; there is no conspiracy theory or a big bad boogeyman to which I can point to. This issue simply comes down to Darwin's theory of evolution, in order for Westernization to survive it must continue to reproduce and expand which means some other cultures must end up dying to sustain the limited amount of space available. So; is Zimbabwean culture meant for the butchers block?
The weaker opponent who continues to fight always looks like a fool to the crowd until he/she proves that they at least have a heart like the rock of Gibraltar. Ideals that supersede rationality and appeal to the spiritual world of which culture exists within, are only found in life and death situations.
The point where nothing makes sense to a rational mind is the point where culture begins. This is why Africans have a schizophrenic relationship with religion; although religion can rationally explain the spiritual world it at times doesn't fully satisfy the African psyche resulting in most believers reverting back to their roots temporarily until the problem is solved.
Whether or not you know it, if you are of Zimbabwean lineage you are currently in a battle and regardless of whether you choose to accept it or not, you have already picked a side and are actively supporting it. History will be the only judge to decide whether your lineage chose the right side or if you were a "sell out".
Tsungai Chipato is a blogger and journalist in Toronto
Contact him @: mugaradzakasungwa@gmail.com
Source - Tsungai Chipato
All articles and letters published on Bulawayo24 have been independently written by members of Bulawayo24's community. The views of users published on Bulawayo24 are therefore their own and do not necessarily represent the views of Bulawayo24. Bulawayo24 editors also reserve the right to edit or delete any and all comments received.