Opinion / Columnist
We need to repair our sick politics
05 Sep 2021 at 06:49hrs |
Views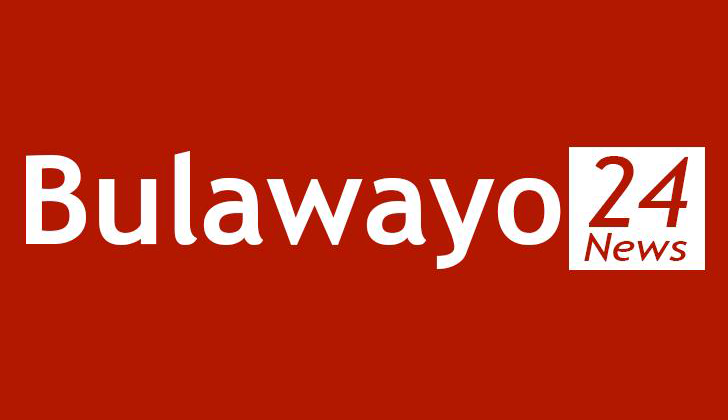 AS strange as it might sound or seem, you can be sure there is an imbecile somewhere in our beloved teapot-shaped country that is very unhappy the weatherman is forecasting we might have a very good rainy season again this year.
This is hardly surprising, because good rains would mean full granaries, full tummies and healthy incomes for rural folk, which does not bode well for political mongrels who believe in packaging misery, pain and suffering into a manifesto for political change.
Bishop Lazi doesn't know when our politics got so rotten that it spawned ill-willed activists who hope for and even actively work to make people miserable so that the resultant grievances can be weaponised for political capital.
For them, nothing good can ever come out of Zimbabwe, which, ironically, they hope to rule one unlikely day.
When the country makes remarkable strides and progress deserving acclaim, they look away and pretend to be blind.
When mistakes are made, as is inevitable and always likely whenever grand pursuits are undertaken, they revel in gratuitous bouts of obnoxious laughter to spite their perceived rivals.
It is really a strange and curious kind of scorched-earth oppositional politics that diminishes the value and essence of healthy political contestation.
Honestly, does politics have to be senselessly adversarial or needlessly gladiatorial, where the triumph of the victor literally means death to and for the opponent?
When the coronavirus pandemic began, the Bishop told you that some of our people would have wanted the body count to pile sky high so that they could generate a convenient political narrative that the Government of the day was hopelessly clueless, ineffective and incompetent.
There was this particularly interesting case of a civil society group called Platform for Concerned Citizens (PCC), which used a model developed by the Imperial College, a London-based public research university, to conclude that Covid-19 deaths in Zimbabwe could rise to between 75 000 and 150 000.
In its doomsday and dystopian scenario, it predicted rising public disorder, lawlessness and protests against Government measures to contain the pandemic.
You would be mistaken to think the PCC, which at one time was represented by political animals such as Ibbo Mandaza, Briggs Bomba and Tony Reller, is a grouping of competent epidemiologists or scientists.
It is not.
This is just a bunch of activists who came together and wilfully concocted what they would have wanted and wished for, and packaged it as a viable coronavirus report.
And in May last year, we had Tendai Biti writing to World Bank Group president David Malpass in a sordid attempt to block the release of funds that were meant to help Zimbabwe fight the coronavirus by claiming it would "further enrich or entrench the very people who have destroyed our economy and democracy".
It doesn't get as macabre as this.
God's Will
If some people had their way, they would rather God withheld the rain or unleashed pestilence just to fix their rivals.
Fortunately, our God is a God of mercy, justice, peace and compassion.
His ways are thankfully not our ways.
Isaiah 55: 8-11 makes this explicit: "For my thoughts are not your thoughts, neither are your ways my ways," declares the Lord.
"As the heavens are higher than the earth, so are my ways higher than your ways and my thoughts than your thoughts. As the rain and the snow come down from heaven, and do not return to it without watering the earth and making it bud and flourish, so that it yields seed for the sower and bread for the eater, so is my word that goes out from my mouth: It will not return to me empty, but will accomplish what I desire and achieve the purpose for which I sent it."
All things being equal, this is why the heavens are likely to smile on us again and give us abundant rain.
It would not only mean food security from rain-fed agriculture in the medium term, but ample headroom and legroom to climate-proof the sector in the long term by putting even more land under irrigation.
It will also breathe life to various irrigation schemes that are being rehabilitated and are coming to life in a big way.
This is why Agriculture Minister Dr Anxious Masuku is continuously criss-crossing the length and breadth of the country to try and meet the ambitious targets he has been given.
As Bishop Lazi always says, unbeknown to keyboard warriors, there is a massive revolution that is taking place in the countryside, which is likely to change livelihoods of rural folk forever.
The progress that is being made by Zimbabwe on many fronts is incredibly encouraging and needs to be cheered; not jeered.
Even as armchair critics would have wanted the coronavirus to put the country on its knees, Zimbabwe is punching well above its weight.
It is outperforming the continent's biggest economy, Nigeria, which by last week had fully vaccinated 1,4 million of its more than 200 million people, while we had fully vaccinated over 1,6 million people.
Similarly, Kenya, East Africa's biggest economy, had a little above 800 000 people who had received the second dose.
It is nothing short of a miracle that a country that is heavily encumbered by sanctions and ill-will has one of the highest vaccination rates in Africa.
Notwithstanding such remarkable progress, some of our own are pooh-poohing such sterling efforts that are giving our people a fighting chance.
The Bishop's jaw dropped to the floor when he heard remarks that were made by Nelson Chamisa when he was recently asked by Diamond TV (Zambia) presenter Jonah Buyoya if he didn't think ED deserved credit for running a successful vaccination programme.
"Vaccination is not done by Government. Vaccination is done by individuals who opt to be vaccinated. On this matter, it is actually (vaccines) all donated by other countries," bizarrely mumbled the young man.
Well, didn't Jesus say "a prophet is not without honour except in his own town, among his relatives and in his own home."
It had to take Namibia's Minister of International Relations Netumbo Nandi Ndaitwah to put into perspective the sheer significance of what the country has achieved thus far.
"Zimbabwe is giving us this donation at a time when the people of Zimbabwe . . . are under unwarranted sanctions imposed on them particularly by the Western countries, but you could see the resilience of the people of Zimbabwe . . .
"You can imagine if Zimbabwe was not under economic sanctions what was going to happen to this region," she said after receiving a donation of 20 000 doses from Harare in a gesture of good neighbourliness.
It is such stories that should ordinarily stir patriotic fervour in and among Zimbabweans.
Politics loses meaning and value when parties sacrifice the national interest on the pyre of expediency.
Despite our different political persuasions, we all share the same interests - the need to be free, prosperous and happy.
Political activism, therefore, should necessarily be about proving credible competence and ideals that can help achieve these popular aspirations.
Unfortunately, we are stuck with some sections of the opposition that still believe in the efficacy of student activism, where shamelessly shouting obscenities and vulgarities is a convenient strategy for cheap point-scoring.
They behave like dung beetles - they call them zvitutandove in Shona - who literally depend on crap, for want of a better word, to build their homes. Kikikiki.
We really need to repair our sick politics.
However, be that as it may, it will not stop Zimbabwe from moving, and it is moving.
With a US$961 million cheque from the IMF in its back pocket, a bountiful harvest in the granary, continuously rising exports and growing investments in industry, the only way for Zimbabwe is up.
The pace of reforms is now demonstrably picking up.
But, admittedly, there is still a long way to go.
Issues surrounding the exchange rate and the imperfect public transport system are some of the hygiene issues in the ongoing reform process that will be resolved in good time.
After overcoming years of untold hardship, we have turned the corner.
We just need to trust the process.
Bishop out!
Source - sundaymail
All articles and letters published on Bulawayo24 have been independently written by members of Bulawayo24's community. The views of users published on Bulawayo24 are therefore their own and do not necessarily represent the views of Bulawayo24. Bulawayo24 editors also reserve the right to edit or delete any and all comments received.