Opinion / Columnist
Zimbabwe leaders incapable of successfully running even a 'kombi'!
15 Aug 2021 at 08:53hrs |
Views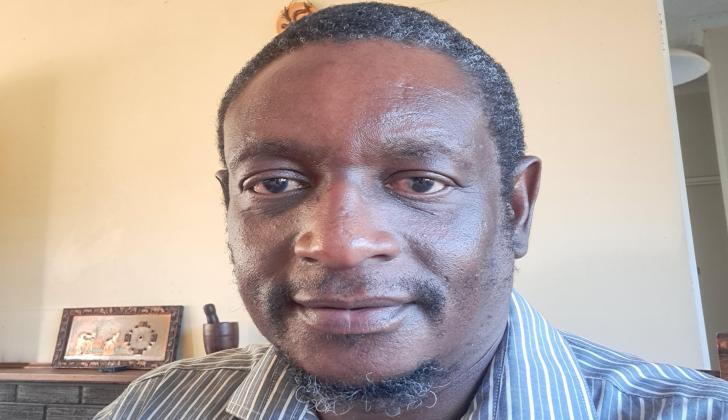 I am sure we have all come across or traveled on, those ramshackle commuter minibuses (we call 'kombis') - whereby, seats are now all terribly worn out, their backs tilted backwards making it impossible for the passenger to sit upright, the doors can not close properly and need both the driver and conductor to do the trick, and there is that worryingly persistent clucking sound coming from who knows where.
Yet, when compared with these 'kombi' operators' own opulent and lavish lifestyles - who drive around in luxurious posh cars, whilst enjoying the finer things in life - one is left wondering why they are incapable of taking good care of the very things that provide them such a comfortable livelihood.
It never ceases to boggle the mind why these operators fail to grasp the folly and foolishness of relentlessly and recklessly milking the cash cow, without ever seriously reinvesting in its welfare and wellbeing - as the inevitable will eventually happen...the cash cow will die, and the cash flow will dry up.
This is the image I always have when I look at how the Zimbabwe regime functions and reasons.
These thoughts were more apparent this morning, as we woke up to another dark and cold day - not because it was a wintery night, but there was no electricity... possibly on a national scale, as I have not had a chance to find out.
...and, not for the first time, as we have been experiencing these widespread power blackouts recurringly in the recent past.
The reason for this perennial problem has never changed for as long as anyone can dare remember.
The Zimbabwe government, which is the major shareholder in the country's power utility, ZESA (Zimbabwe Electricity Supply Authority), has seldom reinvested, or even maintained, generating equipment installed by the colonial Rhodesia regime in the 1950s and 1970s.
Construction work on the Kariba Hydroelectric Power Station commenced in 1955, and completed in 1959, with all the six generators operational by 1962 - much faster than the Zimbabwe regime can build a simple road from Beitbridge to Masvingo!
Construction on the Hwange Coal-fired Power Station was started in 1973, but was delayed due to the United Nations (UN) imposed comprehensive economic sanctions on Rhodesia, with commissioning of the various units only taking place between 1983 and 1986, as well as 1987.
The story has never changed over the course of independent Zimbabwe, whereby - like the aforementioned 'kombi' operator - all the responsible authorities have managed to achieve is milking the state enterprise, without even considering its welfare and wellbeing.
In as much as there have been some token projects to upgrade power generation in the country - with the Kariba South, and Hwange Expansion, projects - these have largely remained inadequate and insufficient to meet growing national demand.
Nonetheless, the problem here is not necessarily demand outstripping supply, but rather, the gross inaptitude and incompetence on the part of the governing authorities to be responsible enough, by constantly upgrading the country's power generation capabilities - instead of merely looting and pilfering the little revenue accrued.
I remember having a chat with a very dejected and demotivated senior ZESA official, who is also involved in the Hwange Power Station Expansion Program currently underway - who expressed grave discontentment, disconcertedness, and even outrage, at the unpardonable levels of neglect the country's power stations have suffered, especially under the post-independence regime.
In spite of the Hwange Power Station finally being commissioned after independence - which was merely the finishing off of work started by the Rhodesians - there has hardly been any concern over their maintenance and upliftment...thereby, rendering most of the generators only fit for a museum.
The country is then forced to fork out billions of dollars in imports from such countries as South Africa, and the Democratic Republic of Congo - despite the fact that, we could have been net exporters of electricity, had we had a responsible leadership.
He was quite livid at the frustration of having to always be called upon to repair equipment that has clearly outlived its use-by date, and expressing revulsion at how moneies have been unashamedly pillaged from the state-owned entity, with shocking impunity (apparently with the protection and endorsement of the country's leaders).
How many reports have we read of billions of dollars being misappropriated, with the involvement of the company's very senior officers - through scandalous deals, shady procurements, and outrageous benefits and perks - yet, very few being held accountable, with, instead, some being overtly shielded by the most powerful people on the land?
The case of ZESA, has been a synopsis of the broader situation in Zimbabwe - where, we have the grave misfortune of being led by one of the most ineffective, corrupt, and rudderless administration this world has ever seen.
These men and women's shameful incompetence renders them incapable of even successfully operating a 'kombi' - no wonder even their own personal business ventures can never survive outside the life-support system of corruption.
© Tendai Ruben Mbofana is a social justice activist, writer, author, and political commentator. Please feel free to contact him on WhatsApp/Call: +263715667700 / +263782283975, or Calls Only: +263788897936 / +263733399640, or email: mbofana.tendairuben73@gmail.com
Source - Tendai Ruben Mbofana
All articles and letters published on Bulawayo24 have been independently written by members of Bulawayo24's community. The views of users published on Bulawayo24 are therefore their own and do not necessarily represent the views of Bulawayo24. Bulawayo24 editors also reserve the right to edit or delete any and all comments received.