Opinion / Columnist
Zimbabwe govt punishing the young through its Covid-19 lockdown measures
23 Jun 2021 at 07:49hrs |
Views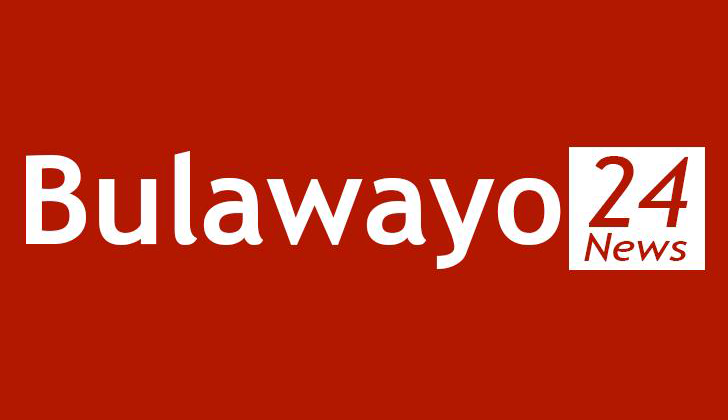 Emerson Mnangagwa's government has been making some anti young people decisions since April 2020. While it is agreeable the unprecedented nature of the Covid 19 pandemic has destroyed any forecasting tools on issue or problem management, the government has been guilty of remaining flat-footed on issues to do with children and youths.
Only today the government decided to defer the opening of schools by 14 days. This has far-reaching implications for school kids. They have been on the losing end and they continue doing so. What seem to be conspicuously absent is a counter measure to arrest losses in terms of time and ensuring that quality will be retained in these compromised circumstances.
Management of education from primary school right upto university leaves a lot to be desired. Many decisions are being rushed.Some decisions yes were justifiable given the emergency at hand. What is conspicuously destructive is the failure by the government to craft a policy on "catch-up". 2020 learning year was severely compromised yet it seems in 2021 nothing is being done to correct the issue. The "learning loss" during the pandemic are now well rehearsed. Zimbabwean children have lost more than half a year of normal school, they're still to loose more.
Public spending on education is also one of the central ways that societies such as Zimbabwe strive to reduce inequality. An expert consensus has developed in recent decades that money spent on early-years education offers disproportionate benefits when it comes to tackling the lifelong impact of a disadvantaged background.
The closure of schools and early-years settings will have fallen particularly hard on disadvantaged children, who are likelier to have unequal access to technology and smaller homes, and live in neighbourhoods where infections, and therefore school closures, are higher. Inequalities in reading and maths have deepened along class and geographic lines. Many of these will have lifelong impacts.
Learning aside, young people have suffered deeply in many other ways, whether it be the loneliness and stress faced by university students or the job losses that fell disproportionately on under-25s. Yet the media grope in IMF projections which cannot be demonstrated in terms of physical quality life index. It's painful when every statistics that is suggested becomes a lee to paddle propaganda.Nothing has improved in Zimbabwe for Zimbabweans.
The quality of Ordinary level and Advanced level results of 2020 already one of its most shameful indicators that all is not well and looks set to get worse. No amount of "catch-up" will address this crisis even it's implemented. What is going to happen is a further narrowing of the curriculum as the department tries to cover up. But when all a government has is a hammer, everything looks like a nail. We cannot lead a life by implementing stop gap measures. Something must be done to rescue and recover the lost time.
It is striking that nobody is standing up politically and highlighting this national abandonment of the young. What does it say about a nation that finds it okay to allocate more budget to the defence ministry ahead of fighting a pandemic. A government that strives to shave every penny off the cost of renewing itself in the aftermath? This is so tragic that there is no spending limit when it comes to funding campaign for voters in target seats, but refuses to see any value in the next generation of employees and citizens.
The fact that children and young people are extremely unlikely to be harmed by Covid-19 may be too obvious to need pointing out, or else sound like the prelude to an argument against lockdowns or school closures. But on the contrary, it is evidence that, over the past 15 months, we have witnessed one of the most remarkable acts of collective sacrifice since 1963 Liberation war – of the young for the old, the low-risk for the high-risk. This is something to be recognised and celebrated. Instead, our political and media gerontocracy have simply pocketed the gift and barely mentioned it again.
Emerson Mnangagwa didn't invent this culture of silence on issues that matter, but he has encouraged and exploited it ruthlessly. It is there in the jingoistic headlines of tabloids. just as it is there in the attention-seeking interventions of opposition in confected "rational disputation" mantras. The attitude to younger generations is also a component, the insistence that the future cannot – must not – be better than the past. The sudden exercise of restrictions when it comes to children's education is symptomatic of something deeper than mere Covid 19 response. It is self-punishing – and today's children are the ones on the receiving end.
What would a political tonic or alternative look like? Too often the left looks at the intergenerational schisms in our politics and economics, and simply waits for the ticking demographic timebomb under the Zanu PF party and the press to explode. But the emergency for children and young people is now.
A more immediately plausible strategy for Chamisa led MDC-Alliance would be to do whatever it takes to position itself as the party of children and young people, and therefore the party of realistic national hope.
Abandoning the young works politically when it is channelled via the media and MunhuMutapa building. It may have less psychological hold on people in their everyday lives, as they imagine their children and grandchildren growing older.
If there is hope for MDC Alliance, it must lie in the likelihood that many Zanu PF voters are more compassionate and less nostalgic than their political representatives and media spokespeople, and can still recognise the most palpable social injustices.
Few things have caused this government more discomfort over the past year than Hopewell Chin'ono's writings which exposed looting of public funds by politically connected individuals or the righteous anger by the MDC-Alliance youth assembly members on inaction by the government to intervene against the increasing poverty and hunger in the country.
School pupils may not vote, and young people may not vote enough, but to discount these people politically could still come back to bite them – if another party could make our society's treatment of the young the political issue it deserves to be.
Source - Taruberekera Masara
All articles and letters published on Bulawayo24 have been independently written by members of Bulawayo24's community. The views of users published on Bulawayo24 are therefore their own and do not necessarily represent the views of Bulawayo24. Bulawayo24 editors also reserve the right to edit or delete any and all comments received.