Opinion / Columnist
Kenneth Kaunda: His dream for southern Africa came true: hailed & sung with praises in heaven!
20 Jun 2021 at 15:20hrs |
Views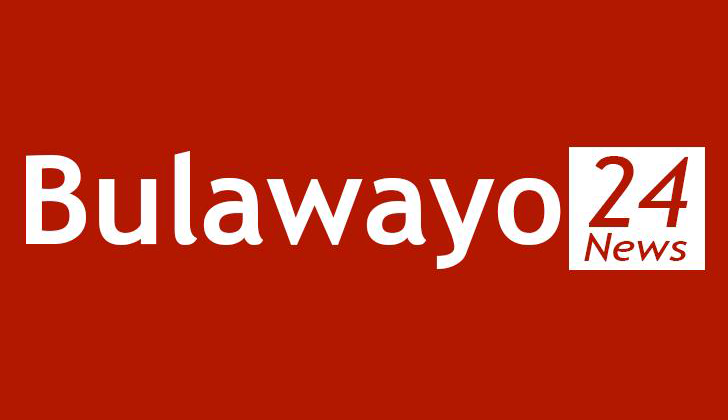 He left his mark: he left a void in southern Africa just like Mandela, we are struggling to get the calibre of leaders to take over from where they left. KK was an indisputable great son of the soil. He was vibrant, charismatic, born-leader qualities, a nation builder, empathy was his second nature. He loved mankind and was prepared to die fighting for values he stood for. KK was a punctuation of goodness and kindness that transcended automatically globally. He was known as the African President with his white handkerchief, a sign of peace, took his handkerchief everywhere he went to signify peaceful co-existence of one race; human race is one race; there are no two races, he said. I learnt that phrase from Kenneth Kaunda, my hero.
Tiloke Zambezi nemtima umo! was his favourite song he sung when he opened parliament. Zambia a country with 73 ethnic groups: KK managed to galvanize all under one umbrella for the sake of progress. KK and Julius Mwalimu Kambarake Nyerere were inseparable in terms of ideology: leaders cut of the same cloth of noble values for mankind. KK had seen a story of success in Tanzania Nyerere that to build a nation is to respect cultural values of ethnicity while emphasizing the need for a united Tanzania. It worked in Tanzania, again in Zambia it worked: However, it did not work in Zimbabwe ironically a nation that got assistance from the same Frontline States to free itself from Great British colonialism.
Zambia is a nation that got its independence in 1964. "Zambia is not free if countries south of us are still colonialized". Those were the words that KK would say at international meetings, in the UN, at the Commonwealth conferences, in Non-Aligned conferences and several other institutions Zambia was signatory to. He stood by his words to the extent of breaking his own values for peaceful and passive resistance to effect regime change.
He peacefully liberated Zambia together with other comrades who shared the same values of absolute sacrifice for the benefit of the majority. KK sacrificed everything in his power to get Zambia independence. He never ate meat because Africans were sold meat at the back yard, sometimes through the window and never inside the butchery because of the colour bar laws back then.
It is not easy to write a reasonable obituary about KK because one will need to write a book to qualify and quantify who was KK in Zambia and southern Africa. At best it would be better to look at KK's life and his achievements at a personal level. I would not be some educated girl-child if it were not the Zambian policy of educating girls whom he realized were corner- stones of Zambia's development. Having failed to get education in Rhodesia, I was sent by my mother to Zambia to do secondary education at Roma Catholic School for girls. I left my country at the height of bush war between ZIPRA/ZANLA freedom fighters and the rebel Ian Smith regime.
Press fast forward, after finishing the secondary education, I got employed as a teacher in primary schools to subsist before entry into the University of Zambia. I was one of the lucky ones who were admitted at the University to study education without much effort, Zambia never segregated foreigners from the mainstream Zambians. I need to emphasize this point to match the life of foreigners in South Africa today. Even Zambians experience Xenophobic attacks from black South Africans. These are short memories some South Africans who were treated incredibly special by KK and UNIP government; today they are not wanted in free SA.
To say life was unbearably hard in 1978 prior to the famous Lancaster conference is a gross underestimate. Zambia and Mozambique were on the receiving end. Rhodesia's regime that was assisted by South Africa continuously bombed freedom fighter settlements even those of declared civilian camps where women and children lived. Thousands of Zimbabwean died in bombings that were experienced on daily basis to force the governments of Zambia and Mozambique to refuse the freedom fighters as liberation base in their countries to fight the bush war. This is the time the leadership qualities of KK visibly came out eloquently.
Each day there were bombings in Lusaka and elsewhere, KK called a press conference and pledged irrevocable assistance to Zapu and ZIPRA at whatever price to free Zimbabwe. He stood by his words; bombings continued until some agreement was made when the Prime Minister Margaret Thatcher came to the Commonwealth conference that was held in Lusaka. That was a do or die conference that determined the future of Zimbabwe. The price paid by the Frontline States was remarkably high. The pressure to come up with a peaceful solution came from KK, Samora Machel, and Julius Nyerere. Their electorates could not take it any longer. Again Margaret Thatcher wanted Rhodesia issue out of her desk; she had enough problems at home with Unions and the Falklands war was looming.
With time it became clear to the Zambian government that some security elements in these liberation movements had sell-outs who sold the struggle to the enemy Smith regime. It did not matter how the civilian people were relocated to safer places such as Solwezi, Ian Smith had accurate information from some war-commanders from the liberation movements. It is for this reason Smith appeared to win the war; whoever was in Zambia, the mood, we called it "morale" was challenging to maintain in most cases. We lived from day to day, we were not sure about tomorrow, if we will be alive.
Permanent and seemingly unending bombardments of refugee camps reduced the spirit to fight in the party and the army wing. I remember how the Rhodesian army took over the Zambian airspace for hours and Rhodesian fighter planes flew around in Zambian air space having threatened Zambian air force to decimation withing hours. The rudeness of liberation war must still be told with sober minds without emotions. There is no bush war that was won: in retrospect a settlement was found to stop the loss of lives of thousands of young peoples who had crossed over to fight the war of independence.
The first Secretary of German Democratic Republic, Comrade Erich Honecker had come for a state visit in Zambia. He was shown the devastation of civilian camps by Smith regime, some of which were around Lusaka. I am a recipient of a scholarship with many other Zapu Rhodesia, Swapo Southwest Africa, ANC South Africa, MPLA Angola, Frelimo Mozambique cadres to study in East Germany. To remove us to East Germany were means to decongest the refugee camps mainly because of safety concerns and the logistics were dwindling too.
In 1979 I left Zambia for East Germany to study metallurgical engineering. It was not going to be possible to embark on this course if I did not get a sound educational background in Zambia. I hasten to say that education in Zambia back then was free for all. My secondary education was paid for at the benevolence of KK's Zambian government. Yes, I remember the gallant Kenneth Kaunda in several dimensions of my life. Apart from the war, we were accepted citizen in Zambia, and we were not segregated anyhow, nor was Xenophobia to persons who were non-Zambians: black or white.
If indeed there is heaven: the day KK died Satan, who sits at the left-hand side of God as the attorney general, was redundant that day: he had no work to do. I imagine the angels; those weightless beings, flew around KK singing songs of praise and gratitude. God gave him long life to see South Africa a free country albeit politically. We are indeed grateful to our fathers and mothers who fought for the liberation of countries seemingly impossible to liberate, it is the nature of colonialism that made it appear impossible to win freedom.
Success stories should never be measured by wining wars in the battlefields but rather how noble people used dialogue to solve painful histories that affect human race. KK is a success story of peace, tolerance of the othering, respect for life, belief in Africans and Africa yes, he is in our African history books, decorated in life and death and beautifully written and will be honoured by generations of African sons and daughters for generations and generations to come in as much as Mwalimu Julius Nyerere, Kwame Nkrumah, Nelson Mandela, Joshua Nkomo, Samora Machel, Agostino Neto and many our heroes of Africa.
Source - Nomazulu Thata
All articles and letters published on Bulawayo24 have been independently written by members of Bulawayo24's community. The views of users published on Bulawayo24 are therefore their own and do not necessarily represent the views of Bulawayo24. Bulawayo24 editors also reserve the right to edit or delete any and all comments received.