Opinion / Columnist
Zimbabwe's woes have always been solved through open dialogue
18 Jun 2021 at 13:01hrs |
Views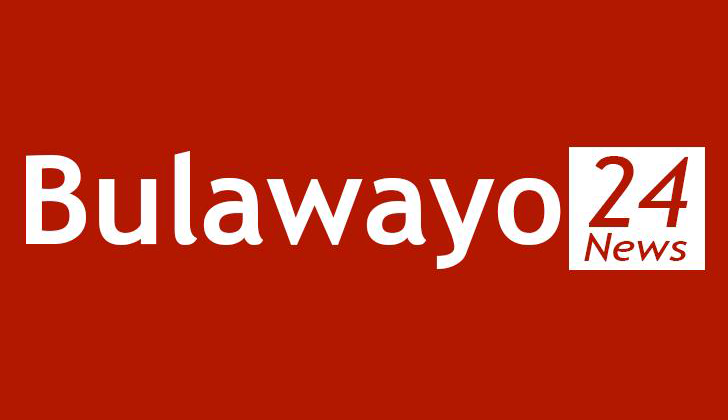 Unity. Freedom. Work. These three words have been emblazoned on the official Zimbabwe coat of arms since the days the country attained independence.
However, 40 years down the line, a lot of work still needs to be done for Zimbabweans to live by this important ethos. Forty years down the line, Zimbabweans are not united. Forty years down the line, Zimbabweans are trading more insults daily than they are trading love and unity. Politics pervades almost all national discussions and Zimbabweans are polarised more than ever.
Unity is a virtue. A popular adage says "Unity is strength, division is weakness." This simple statement, although highly discounted by Zimbabweans, emphasises the importance of unity for the nation.
A nation that is not united cannot be expected to prosper. Our beloved country, sad to say, is not a united nation. it is split in the middle on party lines and this lack of unity is choking progress on all fronts. The disunity is chipping into any positive gains made for the good of all as each of the antagonistic parties seeks to discredit the other.
Whenever Zimbabweans discuss any topical issue that affects their lives, chances are that each debate tends to tilt towards politics. Lines are drawn between the two main political parties in the country, MDC and Zanu-PF. Hardline supporters of the two main parties have binary vision on all issues.
There are those who will defend anything and everything and those who will attack anything and everything just based on party lines. in the eyes of these supporters, it is as if there is nothing good that can come out of the other party and all they do is to vilify each other daily. Each policy statement from their party of choice represents excellence of unimaginable proportions and they are totally blinded to any shortfalls it might have.
Party apparatchiks on both sides of the spectrum are quick to label comments and reviews on leaders' performance and policy updates. These garrulous fellows are quick to throw shade on social media on any discussion based on party lines. One who sees good in any government policy is quickly labelled a ruling party apologist and one who criticizes such is laden with heavy terms such as regime change agent.
Progressive thinking Zimbabweans have had to zip their mouths on most issues as any word they say would quickly degenerate towards correct and incorrect politics in the eyes of these loudmouths.
Policymakers have consequently been left bereft of genuine analyses and at times bad policies have lived days more than they ought to.
Social media is now a haven of insults if one voices their opinion on any matter, with prominent people, some under the guise of pseudonyms suddenly taking the roles of experts on all matters and bashing those of opposing opinions with unrestrained foul mouthed tirades.
The nation lacks proper debate on issues pertaining to it. There are a number of reasons as to why this currently is the status quo. Sections of the media are unashamedly one sided. They have totally abandoned their watchdog roles and all they do is excitedly bark loudly at every announcement with absolutely no bite when it is time to.
A blatantly partisan media is not doing the country any good and should reform and support good policies and criticise bad ones openly. it is only when we take this bold step that we can start to think of a people coming together to discuss matters for the general good of the country and shun partisan politics on matters that affect us all.
The media blackouts on certain parties and institutions is not doing much good to the publishing houses. Whereas their target market ought to be Zimbabwe, the one-sided approach has diminished their market share to party supporters as a good number of people have abandoned their outlets outraged by the lack of objectivity.
They can only now broadcast to those willing to hear and cheer them on. The digital age technology is filling the information gap as alternative sources of information can always be found on social media platforms, as well as satellite radio. Media blackouts cannot work in the 21st century as there are just too many alternative sources of information.
Only a fool of the highest order would believe that Zimbabwe has reached the proverbial levels of Utopia. Our country is broken and requires healing. Our leaders are human and not infallible. When they do good, they should rightly be applauded. However, when they take false steps, citizens should be able to speak their minds freely and voice their concerns. There should be no repercussions when one has spoken their mind.
Zimbabwe, for all its lacks has been blessed with brilliant minds. These minds are however being suffocated by politicians and their supporters. As a result, policies both good and bad are being pushed by party supporters without a critical eye. it is imperative that for the nation to continue pushing towards development, politicians encourage dialogue.
There is no right thinking Zimbabwean who would want the economy to sink again or to have things deteriorate further than the nadirs we have experienced in the past. When things get tough, they get tough for everyone.
Zimbabweans ought to be more mature when they discuss national issues. it is a perfectly acceptable status quo to be either in agreement or disagreement with a policy advocated by your favourite politicians without having to bear the brunt of being labelled an enemy.
Zimbabwean politicians should wear thicker skin than they currently have. The rot starts with them and it should ultimately end there lest it spreads to the entire populace. Within their own political structures, they should encourage free and fair discussions without muzzling any dissenting voices. This is the first step towards progress. Society tends to act as a mirror in which the successes or failures of policies reflect. A fragmented society will not reach any tangible global goals.
This dialogue has to start right at the top. Past examples have shown that it was only when two sworn enemies sat at the same table did the real elephants in the room get cleared.
Former Southern Rhodesia prime minister Ian Smith had to sit at the same table with late former president Robert Mugabe and and late former vice-president Joshua Nkomo. This brought an end to the bloody war that was causing rising casualties on all sides.
The latter two also had to sit at the same table, to end the Gukurahundi strife. it was not the for-the-gallery discussions Smith had with Chief Chirau that solved the jigsaw. He had to speak with the real deal. The late former MDC leader Morgan Tsvangirai had to sit with Mugabe to end the carnage on his supporters. it took a lot for each politician to swallow their pride and discuss matters with their foes.
The end result from all these discussions was progress. independence, the peace accord, the inclusive government, these were all finally achieved through dialogue. Each of these periods brought episodes of relative stability and economic prosperity.
Current political leaders of the main parties in the country have to accept that we are in a stalemate for as long as they are not talking to each other. They have to realise that they both need the other and going it alone is a Herculean task that has higher chances of failure than success. it does not augur well for each of their future prospects if they cannot sit and discuss issues for the good of the country with their perceived opponents.
Once they start talking, the mood of their supporters will change. There will be better levels of tolerance on supporters across the political divide only if the top leaders are able to tolerate each other.
In most nations, the average citizen has no interest in identifying with current political leaders once the election season is over. All that matters is that the politicians deliver on their promises once they are voted into office and that there is food on the table. Very few Zimbabweans would know of current leaders in countries such as Denmark, Sweden, Switzerland, Dubai and others.
All they know is that the standards of life are much better there. This should be our goal as well. to have an economically prosperous nation without having the politics of the land choking our progress.
Nyakufuya is a businessman who studies Maths with a bias towards economics. He is also an ex-banker
Source - the independent
All articles and letters published on Bulawayo24 have been independently written by members of Bulawayo24's community. The views of users published on Bulawayo24 are therefore their own and do not necessarily represent the views of Bulawayo24. Bulawayo24 editors also reserve the right to edit or delete any and all comments received.