Opinion / Columnist
Covid-19 vaccination must be compulsory
14 Feb 2021 at 12:33hrs |
Views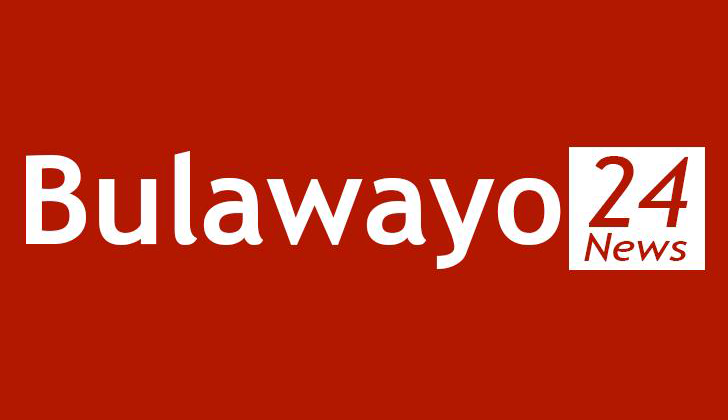 THE ministry of Health and Child Care says Zimbabwe will start receiving Covid-19 vaccines from the Ides of February.
China and Russia - you guessed right - and maybe India also, will give us the stuff.
There is both good and bad news in the fact that we will be getting the vaccines.
No one likes the lockdowns, loss of appetite, coughing, breathlessness, death, failure to bury the departed, quarrels at home, curfews and the acute anxiety that come with Covid-19.
People want to go back to the bars, drink, curse and slur freely.
They want to go back to church and give offerings to the men of God so that they are delivered from their burdens.
They are tired of bribe-taking cops at the roadblocks, and they hate face masks and steaming.
They are tired of children demolishing pantries, so they want them back at school and that may come with the vaccines.
Now to the bad news.
Our government has too many loose ends to tie.
Things are being done so ad hoc and there are more questions than answers as to how they are managing the coming vaccine rollout.
For instance, people are like: Why China when its Sinopharm vaccine hasn't completed all the stages of testing and research?
Sinopharm has only completed the second stage, but there are vaccines like Mordena, AstraZeneca and-PFizer that have completed the third stage and have good efficacy.
So, knowing how things happen in Zimbabwe, many out there are already suspecting a new variant of Draxgate — that scandal when even Cabinet ministers went on steroids stealing Covid-19 things.
It wouldn't be surprising if hordes of the well-heeled are already lining up to loot, just as they have done in the past with habitual impunity, courtesy of questionable government policies, decisions and actions.
It's not flattering on the part of the government that it has refused to endorse the World Health Organisation Covax model that would make it more accountable in its procurement and distribution of the vaccines than dealing with the Russians and the Chinese in dark alleys and under falling bridges.
But let's put issues of direct corruption aside.
There is another big issue that people are not exactly talking about. This is a largely ethical issue relating to the vaccine rollout.
You may know by now that government is saying that the vaccines will be given on a voluntary basis.
If you feel you don't want the vaccine, you stay at home. Only those that choose to take it will get it.
Things are not as plain as that, though.
In fact, that policy position brings with it, a whole village of problems. To start with, there is no way in which you are going to proceed with that kind of voluntarism without getting entangled in a contradiction. In the main, vaccination is a preventative measure.
It produces immunity against a disease, thereby stopping or highly minimising the possibility of one getting the disease.
From the advent of Covid-19, the Zimbabwean government has proactively enforced prevention against Covid-19. It has decreed lockdowns so as to minimise human movement.
It has forced, through subsidiary laws, people to social-distance, wear face masks and subject themselves to checks in public places.
The lockdowns have also come with curfews and business shutdowns.
Now, these measures didn't give people the room to choose.
You either did it or you broke the law. And when you break the law, you get punished.
There is nothing voluntary about that. The measures are statutory and mandatory, on the contrary.
But they are preventative measures all the same. So, then, it begs a big question when the stance shifts where another form of prevention, the vaccines, is concerned.
This question is arising mostly because the government is a kneejerk system by habit.
There hasn't been any explanation as to why vaccination must be voluntary.
These guys who are ruling us grew up in a culture of opacity.
They only tell you things that will not cause them discomfort, but that doesn't make things right.
They hate being accountable or transparent. Nothing personal here. Voluntarism in a situation like Covid-19 brings with it another bloated absurdity.
Placing too much emphasis on individual autonomy and consent can bring failure.
By now, Zimbabwe must have a grand population of more than 18 million.
Voluntarism assumes, of course, that only those that want will participate in the vaccination.
But then, what if the majority of the people decide against getting vaccinated?
Who wants to see only a thousand people getting vaccinated?
The fear that people will not step up for vaccination is real.
Prophets command huge followers, millions of people in Zimbabwe alone.
Some of them — of course without showing any appetite to use their infamous anointing oil to prevent or cure Covid-19 — have already spoken against the vaccines.
They claim people will be infused with 666, the mark of the devil, and therefore the devil.
These are matters of faith and people stop reasoning where faith is involved.
Secondly, people have this confusing loyalty to social media and fake news.
Of late, there has been a flood of anti-vaccine news, some of which the men of God, as they are routinely called, have patented as their own prophecies.
People are dying after taking a vaccine.
The vaccines are meant to decimate Africans.
The vaccines will severely affect your fertility. Blah, blah, blah.
You just don't have an idea how many people out there believe this nonsense.
But there are other reasons why people would not want to be vaccinated.
Some religions are simply against it. This is pretty the case with some apostolic sects, and these sects also command huge followings.
Some people are just suspicious of the Chinese in particular.
For all they care, Covid-19 is an evil Chinese "donation".
There is a general fear of, and paranoia around, vaccines and drugs, among others.
Some just don't see any value in queuing up for the doses because they lack proper education.
Then there are those with underlying conditions who could qualify for vaccination but believe it's not the right thing to do.
And, hey, where does the voluntarism start and end?
According to the Health ministry, vaccine rollout will come in three phases.
The first phase targets frontline workers, those with chronic diseases, the elderly who are over 60, prison populations and others in confined settlements.
Then, under phase 2, you have the schools and colleges and, finally, those that are in the low risk bracket.
However, voluntarism in Covid-19 vaccination is a poor piece of policy that will bring more harm than good.
Vaccination must be compulsory except for special cases such as people suffering comorbidities that make it medically improper to take vaccines.
-----
Tawanda Majoni is the national coordinator at Information for Development Trust (IDT) and can be contacted on tmajoni@idt.org.zw
Source - the standard
All articles and letters published on Bulawayo24 have been independently written by members of Bulawayo24's community. The views of users published on Bulawayo24 are therefore their own and do not necessarily represent the views of Bulawayo24. Bulawayo24 editors also reserve the right to edit or delete any and all comments received.