Opinion / Columnist
Funerals without mourners the new normal
13 Feb 2021 at 14:39hrs |
Views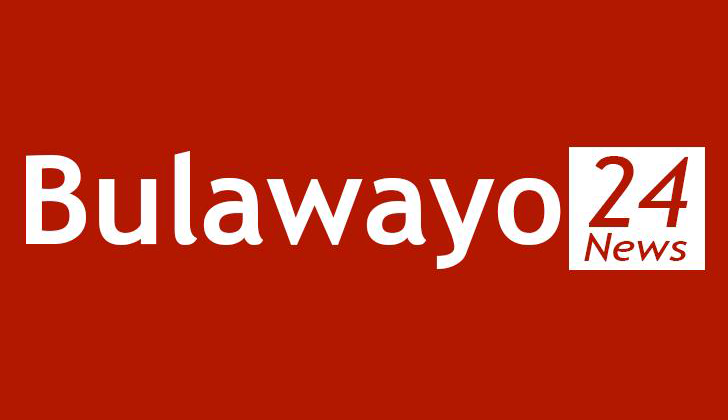 IT WAS one cold winter evening and the streets of Corby were deserted because of the snow. As John was sleeping, a sharp ring interrupted him. He jumped out of his bed and answered with his hands trembling.
Slowly, the handset dropped from his hands and hit the floor, awakening his wife. John had received bad news, his sister had passed on. she was staying in watford, 160km away in Nottingham.
The instincts of grief told him to go to his sister's house and be with his nieces and nephew, but strict Covid-19 regulations did not allow.
The sister had left three young children who could also not be allowed to travel to be with their uncle. John had come face to face with the cruel rules of the new world order.
With a heavy heart, John had to make all the burial arrangements by phone.
People back home had insisted that his sister be buried in Zimbabwe, but Covid-19 had the last word and the sister was to be buried in the UK. On the burial day, only 20 people were allowed to attend.
On a cold, bright day, a hearse drew up at a crematorium in watford for the funeral. six pallbearers clothed in plastic overalls with big masks which looked like balaclavas hoisted the coffin decorated with spring flowers and carried it to the catafalque as Cynthia Mare's song "Hatina Musha Panyika" played softly in the background. During a short ceremony, Pastor Mackean, a nominated clergy, introduced music chosen by the family and read two Bible verses.
Eclessiastes 8:8, "as no one has power over the wind to contain it, so-no one has power over the time of their death. as no one is discharged in time of war, so wickedness will not release those who practice it."
Between him and the funeral director standing respectfully at the back - there were rows of empty chairs.
It was a funeral with no mourners, but not for lack of relatives and friends.
The woman's family, most of whom lived 160km away, were unable to attend because of Covid-19 restrictions.
Only John and a few friends attended.
There was no shaking of hands, no hugging and no singing in the church, except music from the church's PA system.
There is an increasing number of grieving people who are being denied the opportunity to say final goodbyes to their loved ones, leaving celebrants, priests and funeral directors to stand in as "proxy mourners".
Pastor McLean, a member of the seventh Day adventist Church, said she felt "very protective of the lady who had died" when she delivered the last words at the graveside after the few relatives were told to go back home after the funeral service.
"The words I was saying seemed to be even more important; it was a massive mark of respect to go ahead with the ceremony even though I was the only person there (at the graveside)," she said.
The family told her "it brought them some comfort to know that their mum was given a dignified and respectful funeral service".
The children were not allowed to attend, while nobody was there to witness the covering of the grave. The grave diggers politely requested the four relatives who were in attendance to go back home and let the diggers and pallbearers to do the rest.
Government guidelines, drawn up in conjunction with ethicists and faith leaders in recent weeks, permit close family members to attend funerals while observing physical distancing.
But for John's sister, relatives did not go to the graveside for fear of Covid-19.
The Church of England has banned church funeral services, saying immediate family only may attend at gravesides, and that burials can be live streamed to other relatives and friends.
And a number of local authorities have banned funeral ceremonies in crematoriums and cemeteries.
Instead, they are offering only "direct cremations", where there is no ceremony and mourners are not present, and burial services at gravesides, with a maximum of 10 mourners observing physical distancing guidelines.
Some celebrants and funeral directors have called for an outright ban on ceremonies or clearer guidance, saying it is unfair for grieving families to have different rules applying in different parts of the country.
Maggie Kinloch, a registered celebrant and chair of the Humanist Society Scotland, said the impact on grieving relatives of being unable to attend funerals would be profound and last a long time.
"What we're seeing at the moment is a generalised sense of grief across the world – not just for those we've loved and lost, but for our own ability to get on with our lives," she said.
"This veneer of grief is massively compounded when a family lose someone they love. It's grief upon grief. If you are unable to attend their funeral, it's yet another layer of grief. Families want to give their relatives the best possible celebration of their life, surrounded by people who knew them. The comfort of hugs and handshakes is hugely important.
"These life rituals are shared acts of community. we want and need people with us to mark these significant moments in our lives."
Mativenga Mushandy from Scotland was unable to attend his mother's funeral after she died aged 55 last month.
The ceremony was livestreamed to him and other close family, but he said he was left with feelings of guilt and shame.
"You should be there at the end, and I wasn't," he said. "I felt ashamed in case other people were judging me. This is what was in my head – guilt and shame.
"The ceremony was impeccable, except there was no one there who should have been there. I felt my mother was alone."
The sun newspaper reported the funeral of Ismail Mohamed Abdulwahab, a 13-year old boy from Brixton, south London, who died of Covid-19, which took place earlier this month without any immediate family present after his mother and six siblings went into isolation.
Mark Stephenson, a friend of the family who delivered a short speech on behalf of the family, said the child's relatives were devastated by being unable to attend.
Cruse, the bereavement charity, said it had already been contacted by people in distress over being unable to attend funerals, and it expected many more to call its helpline in the coming weeks.
"The rituals of saying goodbye to people we love are really important," said andy Langford, a clinical director of the charity. "attending a funeral is often a therapy.
"The added complication for those in grief at the moment is the backdrop of countless other unattended funerals, the constant noise of news coverage, worries about their own health, income loss, children needing home-schooling."
As Zimbabweans and africans at large, we have mastered the art of screaming and wailing at funerals, and this helps the healing process. attending a funeral is literally seeing your relative off.
Kennedy Mupomba, a lawyer turned social scientist said: "witnessing the internment of a relative helps to close a chapter. But if you have not seen where the relative is buried you still are bound to seek clarity. There is no closure in remote funerals."
Oligen from Manchester said: "If you fail to attend a funeral you will have a mental breakdown. The rest of your life you will be expecting to see your relative walking through the door. There is no closure in remote burials."
Vazet2000@yahoo.co.uk
Source - the herald
All articles and letters published on Bulawayo24 have been independently written by members of Bulawayo24's community. The views of users published on Bulawayo24 are therefore their own and do not necessarily represent the views of Bulawayo24. Bulawayo24 editors also reserve the right to edit or delete any and all comments received.